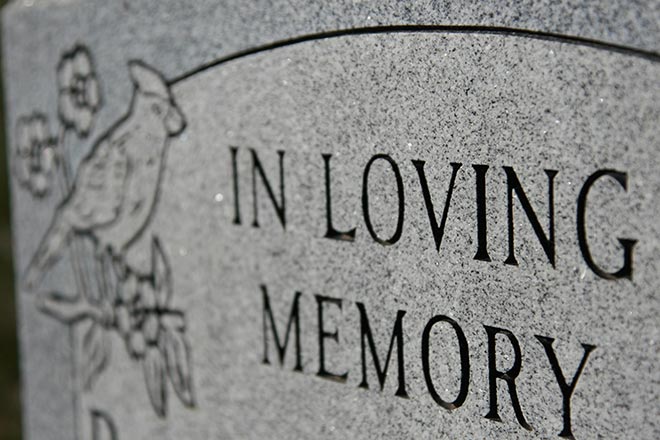 Published
Friday, September 23, 2022
Dorothy Jean Scranton, who introduced herself to others as "Jeanie," was born February 24, 1934, to Daniel (Dan) Hogan and Elizabeth (Libby) Hogan, and passed away at the age of 88 September 13, 2022, at her daughter's home in Wiley with her family by her side. She was the second child born to Dan and Libby Hogan, and always cherished in her heart her sister, Cora, who was united with the Lord in her death before Jeanie was born.
Dan and Libby Hogan's family was complete when their son, Donald Evan Hogan, was born June 21, 1935. Jeanie was a very responsible older sister to her brother, Donnie, and cared for him when her parents were working.
Jeanie frequently told of the stories of her childhood - living in Cripple Creek; Carlsbad, New Mexico; and Lamar. Jeanie embraced her love of Christ and her Catholic faith with the direction and love from her grandmother, Anna Hogan. It was Grandma Anna who took Jeanie to Mass and helped her through her sacraments to her life with Christ.
Jeanie graduated from Lamar Union High School in 1952. It was while working at the Corner Pharmacy as a soda jerk that Jeanie first met "Mom" Scranton - not knowing that "Mom" Scranton would eventually be her mother-in-law. Knowing about the Scranton family and attending country dances is how Jeanie got to know Gordon "Bud" Scranton. Both liking to dance, Jeanie and Bud's dates often involved attending country dances.
July 15, 1953, Jeanie and Bud were married on the steps of the Prowers County Courthouse by the Justice of the Peace. Together they had four daughters - Kathleen Maureen Scranton born in 1958, Paula Raye Miller and Darla Kaye Specht born in 1960, and Holly Ann Coco born in 1966. Jeanie blessed her daughters with their Catholic faith, sacraments and belief in Our Lord, Mary, and Jesus.
Jeanie and Bud were blessed with nine grandchildren and 10 great-grandchildren, with one due to arrive in January 2023.
Jeanie was preceded in death by her husband of 58 years; parents; brother, Donald E. Hogan; sister, Cora Ann Hogan, and by numerous relatives and friends.
Jeanie is survived by her daughters, Kathleen Maureen Scranton of Lamar,Paula Raye (Dave) Miller of La Junta, Darla Kaye (Dale) Specht of Wiley, and Holly Ann (Brandon) Coco of Gonzales, Texas; grandchildren, Maureen (Ron) Swain of Palmer, Alaska, Neil (Lindsay) Ewing of Parker, Michael (Stephanie) Coco of Wichita, Kansas, John Miller of La Junta, Grayson (Kaisey) Coco of San Antonio, Texas, Hayley (Torben) Specht-Dalstra of Aurora, Elisabeth (Ben) Buchl of Eau Claire, Wisconsin, Riley Coco of Greeley, and Jake (Katie) Specht of Lamar. She is survived by 10 great-grandchildren and by her many relatives and friends.
Visitation for Jeanie will be held from 3:00 to 6:00 p.m. Monday, September 26, 2022, at the Peacock Family Chapel.
A Mass of Christian burial for Dorothy Jean "Jeanie" Scranton will be held at 10:00 a.m. Tuesday, September 27, 2022, at the St. Francis de Sales/Our Lady of Guadalupe Catholic Church with Reverend Joseph Lawrence as celebrant.
A rosary service will be held prior to the mass at 9:30 a.m. at the church with Deacon Allan Medina reciting.
Interment will follow at the Fairmount Cemetery.
Jeanie's heartfelt message is her prayer for her generous caregiving family - Susan, Virginia, Deano, Lonna, Leticia, Leandra, Tammy, Katie, Gail, Janee, Janine, Vicki, Rhonda and all the hospice team. Jeanie is grateful for the loving and respectful way she was cared for, and she asks that God continues to bless each of you in all that you do.
Arrangements are under the direction of Peacock Funeral Home.