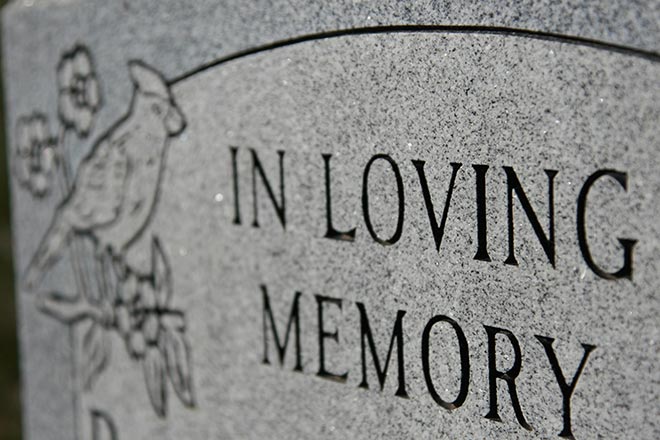 Published
Sunday, January 16, 2022
Melinda Walker Campbell
March 15, 1976 - November 28, 2021
Melinda Marie Walker was born March 15, 1975, in Goodland, Kansas, to Robert and Nancy McCracken Walker. She passed away November 28, 2021 at UC Memorial Hospital in Colorado Springs.
Melinda was a very loving, and caring person once you got to know her. She would always lend a helping hand when she was able to do so. She always had a lot going for her in life. She loved to work hard doing different things up until her health started get bad.
She attended school in Eads, Kindergarten through high school, and graduating with the class of 1994.
After graduation, she moved to Colorado Springs with her grandparents, Kenny and Vercene (Peggy) Walker. She really loved when she worked at Target, Sporting Goods Store, and Goodwill.
While she was there, she met Jason Wallick. They were married November 20, 1999. October 28, 2007 they welcomed there son Benjamin Samuel Wallick. She loved spending time with her son and going to his games, or whatever he had going on at the time, as well as spending time together as a family. We all have good memories when we would go camping with our grandparents, or just hanging out with family and friends.
Melinda and Jason were divorced in 2019. Melinda met Daniel Campbell at work, and they became friends. Then they were married January 28, 2020. She also loved taking her son, Ben, camping with her husband, Daniel, and their dog named Lulu. She always made sure that Ben had everything that he needed at the time. She always found a special part in a person that will always be there.
She is survived by her husband, Daniel Campbell; son, Benjamin Wallick of the family home; mother, Nancy Walker; sister, Jennifer (Larry) Walker Barnes; brother, Brandon (Amy) Walker; mother-in-law, Ronda Carlucci and friend; aunt and uncle, Andrew and Kathy McCracken; nieces, nephews and cousins; and friends, Glen and Joan Wallick, Jason Wallick, Justin Wallick, and Stacey and Shawn Rawlins.
She was preceded in death by her father, Robert Eugene Walker; and grandparents, Kenneth and Vercene Walker, and Doug and Lois McCracken.
Melinda's life will be celebrated January 22, 2022, at 11:00 a.m. at the Eads United Methodist Church.
Memorial contributions may be made to the Melinda Walker Campbell Memorial Fund in c/o GN Bank, P.O. Box 847, Eads, CO 81036-0847.
Arrangements are under the direction of Brown Funeral Home.