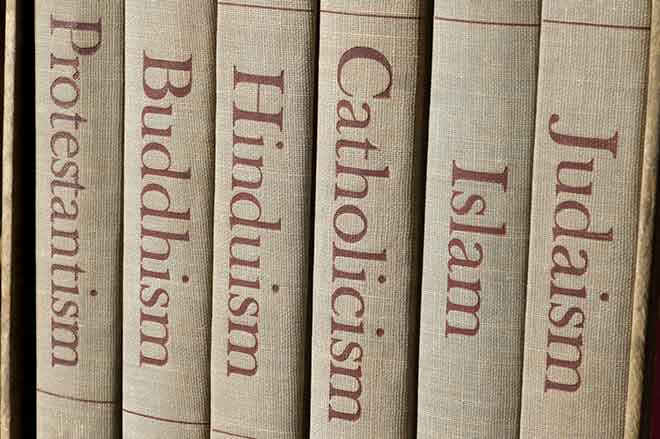 Published
Wednesday, April 26, 2023
(The Center Square) - Senate Bill 404 does not mention the religious charter schools, but Democrats say Republicans pushed the bill to use public funds for religious schools.
The Senate passed the bill 64-27 after two hours of debate Tuesday.
Rep. Andy Fugate, D-Oklahoma City, said he supported the bill in theory.
"I'm a big believer in religious freedom in the state of Oklahoma," Fugate said. "But I'm not in favor of Oklahoma taxpayers' dollars being used to subsidize religious activities."
Fugate introduced what he called the "PRICE" amendment--"Prohibiting Religious Indoctrination from Corrupting Education," but lawmakers voted not to hear it.
Rep. Jon Echols, R-Oklahoma City, said during the debate that the bill was not about education.
"Nothing inside this bill says religious schools could get money," said Echols, one of the bill's sponsors.
Rep. Monroe Nichols, D-Tulsa, questioned the motive behind the bill, saying as far as he knew, religious discrimination does not exist.
"What is different than any other time in state history until today?" Nichols asked. "I would suggest that it's an AG's opinion that's different about today since last year."
Attorney General Gentner Drummond withdrew his predecessor's opinion that public money could fund religious charter schools. The opinion was released just weeks before the state online charter school board considered funding for a Catholic charter school. The school was denied by members of the board earlier this month.
"I doubt most Oklahomans would want their tax dollars to fund a religious school whose tenets are diametrically opposed to their own faith," Drummond said in February. "Unfortunately, the approval of a charter school by one faith will compel the approval of charter schools by all faiths, even those most Oklahomans would consider reprehensible and unworthy of public funding."
Democrats said the bill also attacks the First Amendment.
"As per the First Amendment, every individual in Oklahoma has the right to freely practice their own religion or choose not to practice any religion at all," said House Democratic Whip Mickey Dollens, D-Oklahoma City. "However, if this bill is passed into law, state-funded religious institutions would be prioritized, potentially limiting the freedom of those who do not want to practice a particular religion that would be subsidized by taxpayers."
The bill passed the Senate in March. Gov. Kevin Stitt has not said if he would sign the bill, but he expressed his support for religious charter schools in a letter to Drummond disagreeing with his opinion.
"As Governor, I wish to make clear that I support not only the pluralism promoted by Oklahoma charter school laws but also the religious liberty of all Oklahomans and to express my confidence that the people of Oklahoma do as well," Stitt said in his letter.