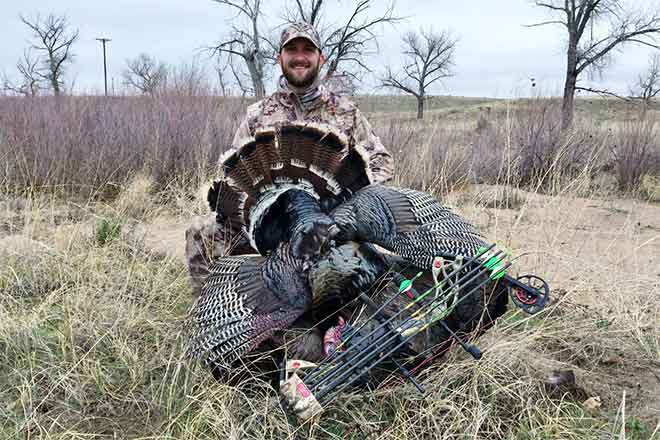 Published
Friday, June 25, 2021
(The Center Square) - Turkey numbers are falling across Oklahoma, and that may bring dramatic changes to hunting season.
The Oklahoma Department of Wildlife Conservation recently found the population in southwest Oklahoma is reduced as much as 70% to 80% from three to four years ago. In northwest Oklahoma, the population is down by 50%; in central and northeast Oklahoma, 20% to 25%.
Micah Holmes, assistant chief of communication and education division at Oklahoma Department of Wildlife Conservation, told The Center Square that turkey population numbers are affected by a complex set of factors, but most notably by the quality of habitat and weather fluctuations.
"Reproductive success has the biggest impact on a growing or shrinking turkey population, and biologists in Oklahoma and across the United States are studying all the different factors with a goal to understand what changes land managers and hunters can make to ensure populations continue to thrive," Holmes said.
The Oklahoma Wildlife Conservation Commission will meet June 28 to decide on any turkey hunting changes, including modifications to turkey hunting season dates and bag limits. At this meeting, commissioners will look into the available data, including population trends and harvest numbers, as well as review the more than 5,000 public comments submitted about the proposed changes.
Proposed changes include reducing a hunter's season bag limit from three toms to one. Another proposal is to start the spring hunting season 10 days later. Rifle hunting in the fall season would be prohibited; only shotguns and archery would be permitted.
Survey results and public comments reveal that most hunters are in favor of the proposed changes and protections.
"Providing turkey and other wildlife populations with healthy habitat that provides the needs for all of a turkey's life phases is the best thing we can do to see these populations continue to thrive," Holmes said. "Biologists are studying and collaborating with each other to better understand these unique birds and the land management and hunting decisions that we can make to provide them the best chance to grow their populations."