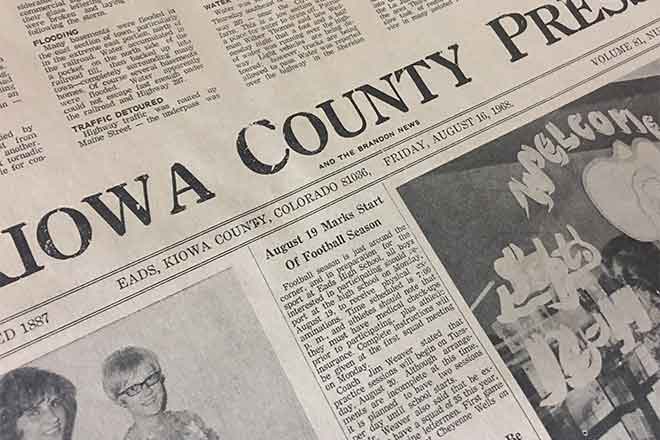 Published
Sunday, May 21, 2023
15 Years Ago
May 16, 2008
Anglers will be pleased to know that the new and improved boat ramp at the Nee Gronda at the Queens State Wildlife Area in Kiowa County is open for use.
25 Years Ago
May 15, 1998
New playground equipment will be dedicated at Eads Elementary.
About Town- Ida Lessenden: It's a real challenge to go north on Hwy 287. One must allow extra time, like 45 minutes or more, to reach appointments.
40 Years Ago
May 20, 1983
The Plainview graduation exercise reach a climax Friday night when seven seniors and seven eighth grade students were presented their diplomas.
Four classes for Eads School kicked off the community clean-up gathering a total of 61,680 pounds of junk.
50 Years Ago
May 18, 1973
Report from the Kiowa County Sheriff office of vandalism in the area. Two picture windows were damage at the Van Brown home, and William Woelk reported license plates stolen from his vehicle.