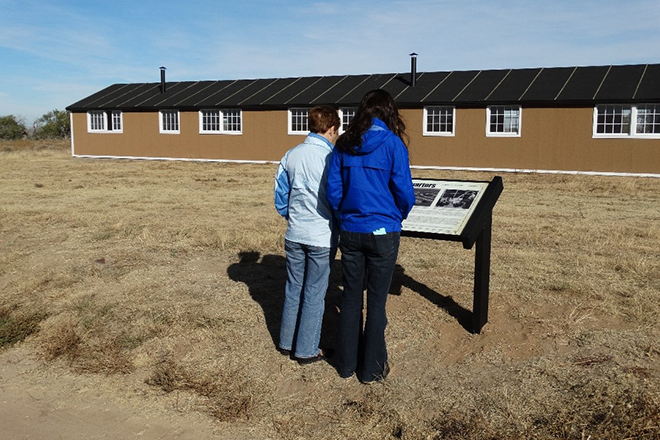 Published
Wednesday, May 19, 2021
(The Center Square) - Colorado Gov. Jared Polis sent a letter to the U.S. National Park Service this week in support of the agency adding a World War II Japanese internment camp in southeastern Colorado into the federal park system.
Last month, U.S. Reps. Joe Neguse, D-Colo., and Ken Buck, R-Colo., introduced legislation to designate the Granada Relocation Center, commonly known as Camp Amache, as the Amache National Historic Site.
Camp Amache, located in Prowers County, was one of 10 internment camps during World War II and held more than 7,300 Japanese American and Japanese immigrant internees at its peak, according to the Park Service. The site is currently designated as a National Historic Landmark.
The Park Service is currently studying the viability of adding the site to the nation's federal park system.
"I wholeheartedly endorse Amache's opportunity to permanently preserve the Amache internment site and memorialize its legacy as part of the national park system, consistent with the NPS mission to interpret, interrogate, and tell a more complete story of our nation's past," Polis wrote in a letter to Shawn Benge, the Park Service's acting director.
The governor's office said that if the Park Service study recommends congressional action to add Camp Amache to the park system, "Governor Polis will work to support swift passage of designating legislation with the Colorado delegation."
The state currently has 12 national park units, including Bent's Old Fort National Historic Site in La Junta and Sand Creek Massacre National Historic Site in Eads.