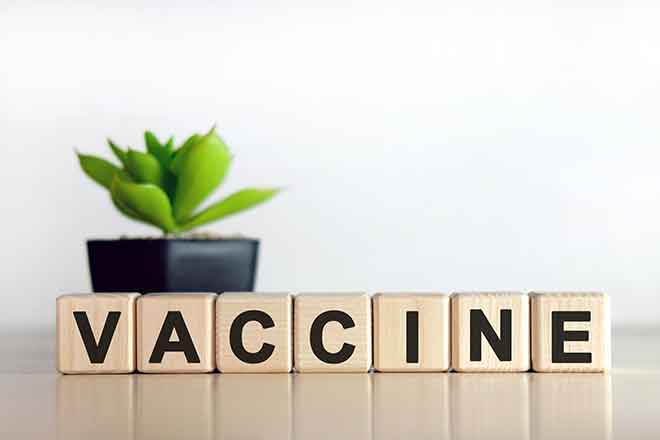 Published
Wednesday, August 4, 2021
(The Center Square) - After the federal government made the controversial decision to require that its employees receive the COVID-19 vaccine, multiple private companies are now following suit.
Multiple major U.S. companies announced Tuesday they would require vaccinations for their employees, a decision that has sparked controversy and likely legal challenges.
Tyson Chicken and Microsoft are two of the largest and most recent companies to make the announcement, saying their U.S. employees must be vaccinated.
"As people have heard, new variants of COVID-19 are more contagious, more deadly and responsible for most cases in America today," Tyson said in its announcement. "In some communities, doctors and hospitals are once again overwhelmed, while the U.S. Centers for Disease Control and Prevention (CDC) is reporting nearly all hospitalizations and deaths in the U.S. are among those who are unvaccinated. It is abundantly clear that getting vaccinated is the single most effective thing we can do to protect ourselves, our families and our communities."
Tyson said all employees must be vaccinated by Nov. 1 and will receive a $200 bonus for doing so but did note that "team members that are members of a union will be subject to the results of union bargaining on this issue."
The decision has already drawn backlash from critics who point out the vaccine has not yet received full approval from the U.S. Food and Drug Administration. The FDA granted emergency use authorization for the vaccines last year.
"UFCW is proud to say that we have high vaccination rates among our unionized food workers across the country, and as a result, we have helped reduce COVID-19 infection rates in many of our industries, including meatpacking," Marc Perronne, president of the United Food and Commercial Workers International Union, said in response to the Tyson announcement. "While we support and encourage workers getting vaccinated against the COVID-19 virus, and have actively encouraged our members to do so, it is concerning that Tyson is implementing this mandate before the FDA has fully approved the vaccine."
So far, federal court rulings have backed institutions that mandated the vaccine, but legal challenges could still arise. Perronne said workers should get paid time off to recover from the side effects of the vaccine.
"We believe the FDA must provide full approval of the vaccines and help address some of the questions and concerns that workers have," Perronne said. "Additionally, employers should provide paid time off so that their essential workers can receive the vaccine without having to sacrifice their pay, and can rest as needed while their body adjusts to the vaccine and strengthens their immune system to fight off the virus."
The crackdown comes after the CDC announced even vaccinated Americans should wear masks indoors if they reside in an area of the country experiencing a spike in COVID-19 cases. This CDC reversal from its guidelines in May was followed by a wave of new mandates in the public and private sector.
Other companies, like Google and Walmart, have already made similar requirements.
"As we all know, the pandemic is not over, and the delta variant has led to an increase in infection rates across much of the U.S.," Walmart said in its announcement last week. "Given this, we have made the decision to require all market, regional and divisional associates who work in multiple facilities and all campus office associates to be vaccinated by October 4, unless they have an approved exception. This includes all new hires."
Protests against the vaccine mandates have taken place around the country. Some Republicans have taken up the issue, pointing to personal freedoms and warning of government overreach, especially when questions about the safety and efficacy of the vaccine remain. An outbreak among fully vaccinated residents of Massachusetts has raised more concerns about the vaccine's effectiveness.
Texas Gov. Greg Abbot, a Republican, has doubled down on an executive order that bans mask or vaccine mandates in the Lone Star State.
"Texans have mastered the safe practices that help to prevent and avoid the spread of COVID-19," Abbott said. "They have the individual right and responsibility to decide for themselves and their children whether they will wear masks, open their businesses, and engage in leisure activities. Vaccines, which remain in abundant supply, are the most effective defense against the virus, and they will always remain voluntary - never forced - in the State of Texas."