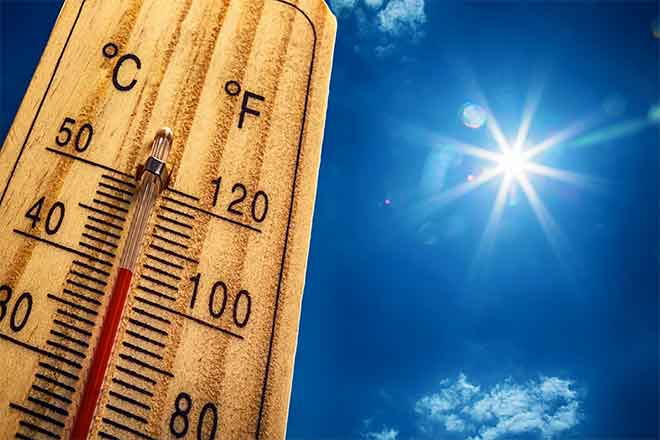 Published
Saturday, August 17, 2019
A lack of moisture associated with the North American monsoon will continue to play a role in surges of above-average and record-challenging temperatures in the southwestern United States into next week.
Following record-challenging heat prior to the end of this week, temperatures are forecast to throttle back into Saturday, before challenging record highs once again next week in the southwestern United States.
Temperatures peaked in the 110s F over many of the desert areas of the Southwest on Wednesday and Thursday.
A northward bulge in the jet stream, combined with high pressure at the surface, will hover over the region into Friday.
When the jet stream bulges northward over a particular region, the air aloft is warm and it is easier for temperatures to soar near the ground as opposed to when the air aloft is chilly.
The jet stream is forecast to flatten southward for a time this weekend.
As a result, temperatures will trend toward seasonable levels for the second half of August on Sunday, which is generally in the upper 90s to lower 100s.
However, the jet stream is forecast to bulge northward once again next week.
Record highs may again be challenged on Tuesday and Wednesday. Highs in some locations such as Phoenix, Las Vegas and Palm Springs, California, to name a few, are likely to be in the 110s.
At this level, temperatures are about 10 degrees above average.
While humidity levels are typically substantially lower than that of the Central and Eastern states, dehydration can sneak up on individuals who do not keep a steady intake of fluids in the extreme heat in the Southwest.