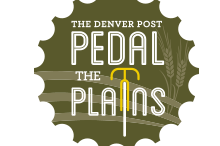 Published
Saturday, August 6, 2016
Dubbed by Gov. John Hickenlooper as a "ride for the rest of us", the 2016 Pedal the Plains bike ride will bring cyclists young and old through the gently rolling byways of the historic Eastern Plains communities of Ordway, Fowler, and La Junta.
A collaboration between the State of Colorado and The Denver Post, this one-of-a-kind cycling event highlights the importance of water, economic development, and the agricultural industry in Colorado.
This year's event runs September 16th-18th.
To register, visit www.pedaltheplains.com by August 28th.