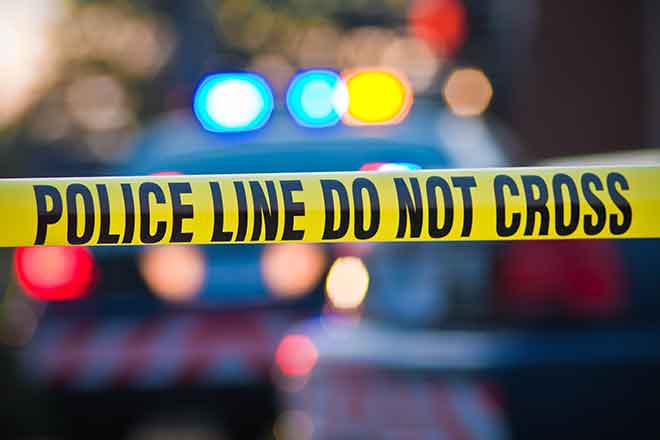 Published
Tuesday, June 6, 2023
(The Center Square) - The crime rate in Colorado increased 32 percent from 2010 to 2022, a new report from a research group says.
The Common Sense Institute's report, titled "The Fight Against Crime in Colorado: Policing, Legislation and Incarceration," found the cost of crime in the state was nearly $30 billion in 2022. The cost of crime in Denver was $4 billion and $2.7 billion in Colorado Springs.
Former Denver Police Chief Paul Pazen, a fellow at the Common Sense Institute and an author of the 38-page report, said citizens would be outraged if a similar problem was happening in the state's education system.
"This is public safety, this is the vibrancy of the people here," Pazen said in a briefing Friday for reporters. "We need people to stand up and say, Hey, we need to fix things. That's what this report outlines."
The report compared Denver and Colorado Springs during a 12-year span. Colorado Springs increased the number of uniformed police officers by 5.7 percent and the crime rate decreased 15.9 percent. In Denver, uniformed police officers dropped 15.1 percent and the crime rate increased 32 percent. However, arrests increased 49.2 percent in Denver and 10.7 percent in Colorado Springs.
"You've seen the dramatic increase in arrests," Pazen explained, "but if nobody is being prosecuted, if the courts are holding individuals accountable, if there's not adequate supervision for parole and probation, then of course we're going to see increases in crime."
Colorado's prison population declined 28.4 percent from 2010 to 2022. During the same period, new court commitments to prison increased by 8.4 percent, from 4,345 in 2010 to 4,710 in 2022. The changes are the result of legislation altering penalties, sentencing and parole eligibility for convicted offenders.
"I don't want to see all of my citizens in jail," Chris Noeller, legislative chair for Colorado Association of Chiefs of Police, said during the briefing. "I don't want to see people that are committing low-level crimes is staying in jail. But where the breakdown is happening - and I think this study shows - is where individuals are not staying in jail and coming back out and reoffending. ... if those individuals would stay in jail or be placed back in jail when they violate conditions of their parole, I think we would see a different scale as far as the violent crime rate."
The report concludes by emphasizing the public has a right to question all elements of the criminal justice system in the state in order to improve public safety.
"Yes, we can give folks second chances," Pazen said. "But six, seven, eight, nine, 10 chances? At what point do we say we need to address the criminal behavior? ... One step in trying to get this fixed and what the team has done with this report ... is how we police a community and keep a community safe in a fair and just manner."