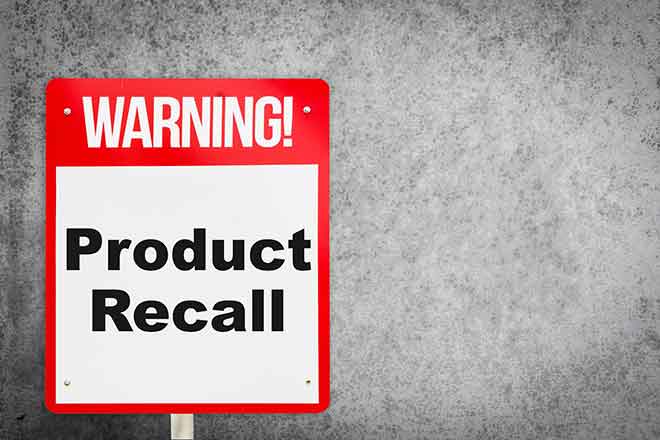 Published
Tuesday, February 7, 2023
(Arizona News Connection) A new report asks lawmakers and regulators to look at why some unsafe products aren't recalled sooner, and what can be done to get them off the market more quickly to keep people safe.
The report analyzed more than 3,600 complaints filed last year, and 292 recalls by the Consumer Product Safety Commission.
Some 22 percent involved injuries or death.
Teresa Murray, consumer watchdog with the Arizona Public Interest Research Group Education Fund, said it can sometimes take weeks or months for a recall to be issued. She said it's clear the CPSC has too many legal hoops to jump through before it can make product information public.
"The whole problem here is that the Consumer Product Safety Commission doesn't have the authority to do its job," said Murray, "to protect consumers. It is supposed to protect consumers. It doesn't have the authority to do it in the ways that you and I would think."
She added that 2022 saw the most recalls since 2016, which might be the result of increased enforcement or more consumer complaints.
The report calls for changes to the laws involving product recalls. Murray noted that most of the time, recall notices come from the manufacturers - but that can take time, and the message doesn't always reach the people who need to know.
Murray suggested that if a serious problem has been identified, the CPSC should be able to act rather than negotiate or wait for a company to make a move.
She said most ethical manufacturers are doing a better job of making sure their products are safe, but it's also up to buyers to do their homework before making that final purchase.
"So, people do put a lot of effort into researching, particularly big purchases," said Murray. "They should also check those kinds of products, or something they are considering buying, check with the Consumer Product Safety Commission."
The report has a full list of suggestions. Murray said be especially careful when purchasing items online or from international sellers, as these may not meet U.S. safety standards.
To file a complaint, she recommends 'saferproducts.gov.' And for recall information, visit 'CPSC.gov/recalls.'