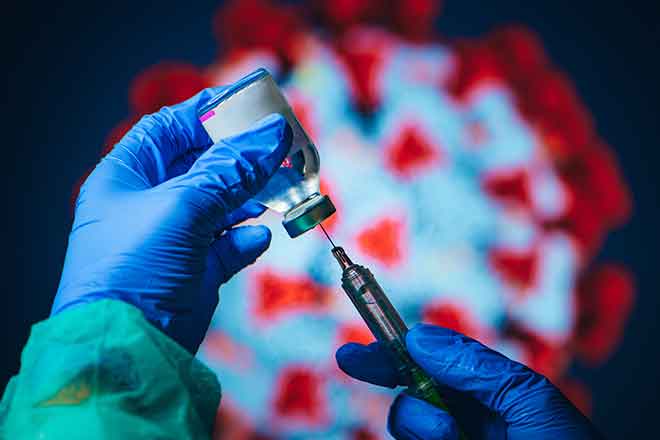 Published
Tuesday, April 13, 2021
(The Center Square) - The Food and Drug Administration and the Centers for Disease Control and Prevention issued a warning Tuesday advising Americans and their health care providers to "pause" using the Johnson & Johnson COVID-19 vaccine after reports of health complications.
The FDA made the announcement on Twitter and issued a joint statement with the CDC after six reported cases in the U.S. of a "rare and severe" type of blood clotting. All six cases of clotting occurred in women between the ages of 18 and 48.
"For people who got the vaccine more than a month ago, the risk to them is very low at this time," said Dr. Anne Schuchat, principal deputy director of the CDC. "For people who recently got the vaccine within the last couple of weeks, they should be aware to look for any symptoms."
Health officials said there was no sign of similar issues with the Moderna and Pfizer vaccines, and that vaccinations should continue with those two formulas.
"We are recommending a pause in the use of [the Johnson & Johnson] vaccine out of an abundance of caution," the FDA said on Twitter. "As of 4/12, 6.8m+ doses of the J&J vaccine have been administered in the U.S. CDC & FDA are reviewing data involving 6 reported U.S. cases of a rare & severe type of blood clot in individuals after receiving the vaccine. Right now, these adverse events appear to be extremely rare."
The CDC will meet with the Advisory Committee on Immunization Practices on Wednesday to review the cases. The FDA will then review their analysis so the federal agencies can decide the next steps.
Until that review is complete, though, the federal government is asking that those vaccines be put on hold.
"People who have received the J&J vaccine who develop severe headache, abdominal pain, leg pain, or shortness of breath within three weeks after vaccination should contact their health care provider," the two health agencies said in a statement. "COVID-19 vaccine safety is a top priority for the federal government, and we take all reports of health problems following COVID-19 vaccination very seriously."
Many states were following suit by suspending the use of the Johnson & Johnson vaccine at facilities they run. In New York, the Cuomo administration said that anyone who had an appointment to get a Johnson & Johnson vaccine on Tuesday would instead get a different shot.
"New York State will follow the CDC and FDA recommendation and pause the use of the Johnson & Johnson vaccine statewide immediately today while these health and safety agencies evaluate next steps," state Health Commissioner Dr. Howard Zucker said in a news release. "All appointments for Johnson & Johnson vaccines today at New York state mass vaccination sites will be honored with the Pfizer vaccine."
FDA and CDC officials said on a media call Tuesday that the clotting was likely caused by a rare immune response that leads to the activation of platelets that cause blood clotting. Normally, this could be treated by heparin, but in this case using heparin as a treatment could be dangerous.
"The issue here with these types of blood clots is that if one administers the standard treatment that we as doctors have learned to give for blood clots, one can actually cause tremendous harm or the outcome can be fateful," said Peter Marks, director for the FDA Center for Biologics Evaluation and Research. "So one needs to make sure that providers are aware that if they see people who have low blood platelets or if they see people who have blood clots, they need to inquire about a history of recent vaccination and then act accordingly in the diagnosis and management of those individuals."