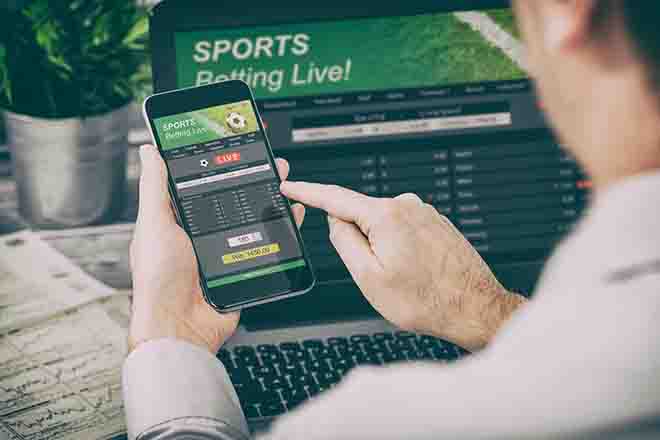 Published
Wednesday, February 8, 2023
(Minnesota News Connection) The Super Bowl is almost here, and people who have wanted to try sports-betting apps will be putting their money down. Experts are warning users to proceed cautiously.
As more states approve sports betting, some people are being inundated with ads for certain apps. In places like Minnesotan, which has not legalized such betting activity, people might be drawn to a neighboring state like Iowa, where they can place a bet online after crossing the border.
Michelle Malkin, assistant professor of criminal justice at East Carolina University, has studied problem gambling. She said commercials for sports-betting apps can be very persuasive.
"It looks like fun, there's all these bonuses and things like that," Malkin observed. "But we aren't necessarily educating individuals on what are the signs of having a problem."
Malkin pointed out an app on their phone gives a person the ability to make bets nonstop, even on individual plays, not just the outcome of the game. She added the so-called "free money" offered to new customers has to be used for betting and cannot be withdrawn.
Ads often include information for anyone seeking help with problem gambling, but addiction specialists say there should be stronger warnings.
Malkin noted some of the options can make it especially hard for younger adults, who are of legal gambling age, to know when to stop. She added most college-age students' brains are not yet fully formed, and they might view online sports betting as an income source.
"It's a huge incentive, especially for people who may not have a lot of money -- because they're young, and they don't have careers set up yet that are giving them a healthy income -- to think that gambling might be an answer to financial difficulties in their life," Malkin cautioned.
She warned all it takes is a losing streak after an initial win to fall into a trap. The ads may suggest a person's knowledge of sports makes it easier to win, but there are always factors out of their control, from players' injuries to controversial referee calls.
In the Midwest, Iowa and Illinois allow sports betting online and in person. Wisconsin, North Dakota and South Dakota only allow such bets at designated casinos.