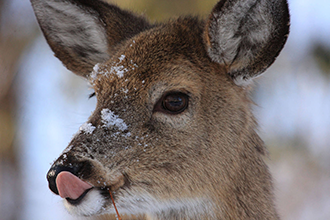 Published
Saturday, December 3, 2016
Colorado Parks and Wildlife officials are asking for the public's help in solving an exceptionally disturbing poaching case that occurred in the southwest corner of Kit Carson County.
Colorado Parks and Wildlife is searching for information on who might have shot 11 big game animals over a two-night period in November.
Nine antelope and two white-tail deer were shot and left to rot south of the town of Seibert, Colo.
A $5000 reward is being offered to anyone that can provide information that leads to a conviction in this case.
"Any information related to this incident provided by the public could be the key to this case," says local Wildlife Officer, Aaron Berscheid. "Whomever is responsible for this terrible act, stole the state's wildlife from the ethical and responsible sportsmen and women, as well as the citizens of Colorado."
Parties with information are asked to contact District Wildlife Officer Berscheid at (719) 349-1246.
If you wish to remain anonymous, you can report your information through the Operation Game Thief hotline: 1(877) COLO-OGT (265-6648).