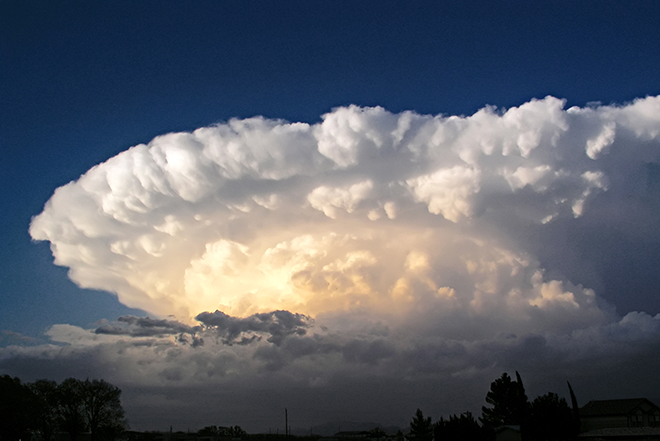 Published
Friday, May 18, 2018
The National Weather Service has issued a severe thunderstorm watch for most of southeast Colorado. The watch will be in effect until 10:00 p.m.
Counties covered included
Baca
Bent
Cheyenne
Crowley
El Paso
Huerfano
Kiowa
Las Animas
Lincoln
Otero
Prowers
Pueblo
Anyone in the watch area should be prepared to take shelter if storms develop. Large hail, winds up to 60 miles per hour, and even isolated tornadoes are possible across eastern Colorado Friday.