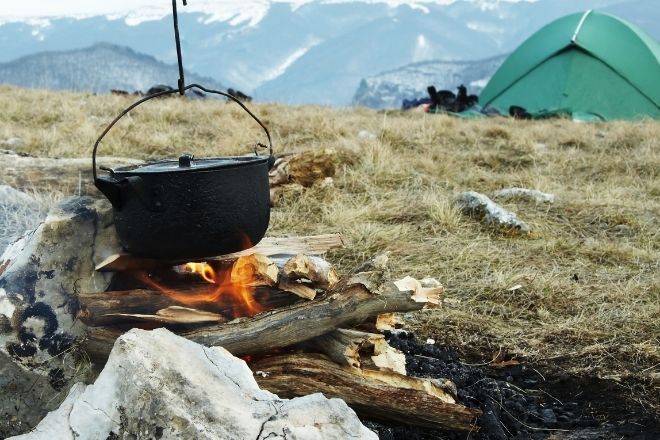 Published
Friday, June 17, 2022
Getting out of the house and cutting down on the tech for a weekend is a great way to reset from daily stressors mentally. When it comes to escaping into the wilderness, there are some exceptions to consider in increasing the quality of the trip. These simple camping tips make your next trip easier and more enjoyable.
Foam or inflatable mats
Sleeping outside is meant to engross you with your environment. However, a sleeping bag is only so comfortable on the ground. For those who seek a bit more relief from the forest floor, inflatable mats or foam cots are great ways to keep you cozy on a hard surface. These alternative beds are also good for providing additional warmth to keep you toasty at night.
Bring a generator
Bringing a generator doesn't necessarily mean it's time to bring out the phone and flatscreen. However, a generator does allow you to power amenities such as lanterns or stoves that make cooking easier. If you need more power than one generator can provide on its own, a generator parallel kit is a great addition to any camping trip. For a bit more luxury and ease, generators give you an easier time dealing with your specific needs that would be harder with flint and steel.
Bring layers for the night
Regardless of where you go camping, the temperature is bound to drop once the sun goes down. For this reason, it is important to bring extra layers of clothing or blankets for you and others who are tagging along. It's hard to get a good night's sleep when you are unprepared and freezing the entire time.
Camping focused cookware
Many campgrounds have makeshift grills that are ready for use. However, if you camp in a more secluded area, cookware specifically geared for camping is a great thing to consider bringing along. From cooking sets that provide a table to work on or simplified coffee makers that let you have a fresh brew in the morning, assuming you have the space, they are sure to elevate your experience.
Camping is a tried-and-true experience that allows people to breathe in some fresh air and forget about the stresses of their job or other responsibilities. By considering a few of these simple camping tips to make your next trip easier, you will surely have a fun and indulgent time. Take the next trip with extra comfort and consider a few of these recommendations.