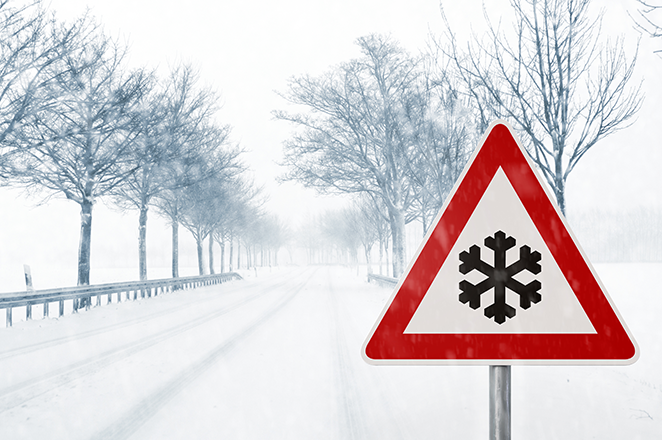 Published
Friday, February 22, 2019
Update: the winter weather advisory for northeast and western Colorado expanded to eastern Colorado along the Interstate 25 corridor. The map of southeast Colorado shown below has been revised.
Snow will be returning to large portions of Colorado Friday, with advisories, watches and warning issued for numerous areas.
In southeast and east central Colorado, a winter storm watch has been issued by the National Weather Service that will be in effect from late Friday evening through Saturday afternoon. In Kiowa, Las Animas, Crowley, Bent, Otero, Baca and Prowers counties, heavy snow and wind gust to 55 miles per hour are expected. Overnight, the area can look for 2-4 inches of new snow.
Further north, Cheyenne, Kit Carson and Yuma counties can expect 3-7 inches of snow, along with the 55 mph wind gusts.
A winter weather advisory is in effect until noon for northeast counties along much of the Interstate 76 corridor. Light snow could fall over a thin layer of ice that accumulated overnight. A winter storm watch will go into effect later in the day, continuing until midday Saturday. Two to six additional inches of snow is possible, along with wind gusts to 50 mph. Similar impacts will stretch to Limon through southern Lincoln County. The worst conditions are expected along the Colorado-Kansas state line. Some areas may see some freezing rain and dense fog during the day.
Another group of winter weather advisories is in effect from southeast Moffat County, across the central mountains, ending in northern Costilla County. The area can expect weather alerts to continue until as late at 11:00 p.m. Six to sixteen inches of new snow is expected at the highest elevations, along with wind gusting to 40 mph.
Southwest Colorado is under a winter storm warning until 5:00 p.m. Up to 16 inches of snow is predicted through many mountain areas, with 4-7 inches possible near the Four Corners. More than two feet of snow may fall in parts of the San Juan Mountains, which have benefited from a series of storms over the past 10 days, each dumping 1-2 feet of snow. The eastern San Juans and La Garita Mountains above 10,000 feet may see between one and three feet of fresh snow.
Travel could be difficult in many areas. Check road conditions at http://cotrip.org