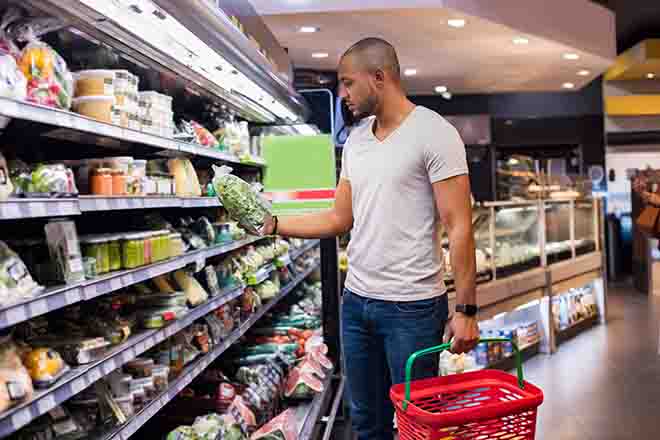 Published
Friday, September 30, 2022
(The Center Square) - South Dakota Governor Kristi Noem announced via her campaign Wednesday that she is backing the elimination of the state's grocery tax, a plan her opponent in the November gubernatorial race called political.
Noem cited figures from the Federal Reserve Bank of St. Louis that showed the price of a dozen eggs has increased by 113 percent and ground beef prices are up 13 percent since President Joe Biden took office.
"I have seen families across South Dakota struggling to make ends meet with rising inflation because of President Biden's policies," Noem said in a statement. "His failed liberal agenda has caused the cost of food to skyrocket, and family budgets are being stretched thin."
Noem said South Dakota has the strongest economy in the country and currently has $422.6 million in its rainy day fund. Credit rating company Fitch gave South Dakota a AAA credit rating earlier this week, citing the state's strong economy. The state did not close down during the COVID-19 pandemic, which contributed to its high credit rating, Fitch analysts said.
Rep. Jamie Smith, D-Sioux Falls, who is opposing Noem in the November elections, called her announcement political, saying Democrats have supported the idea for years.
"Seven months ago, my colleagues and I proposed eliminating the sales tax on food and groceries," Smith said in a social media post. "It would have saved each South Dakota family $468 a year on groceries. But the bill was opposed by Gov. Noem and killed in the Senate. Now she backs it to score political points."
Eleven other states still tax groceries, according to the Tax Foundation: Alabama, Arkansas, Hawaii, Kansas, Idaho, Illinois, Mississippi, Missouri, Oklahoma, Tennessee and Utah. Republican Virginia Gov. Glenn Youngkin signed a bill earlier this year that would eliminate the state's portion of the grocery sales tax but allow the local tax to remain.
Democratic Kansas Gov. Laura Kelly signed a bill earlier this year that would gradually eliminate grocery taxes in that state. Illinois has suspended grocery taxes for fiscal year 2023, which began July 1.
Oklahoma Gov. Kevin Stitt also called for an end to his state's grocery tax this week. Senators said they want a committee to evaluate tax reform before making a decision.