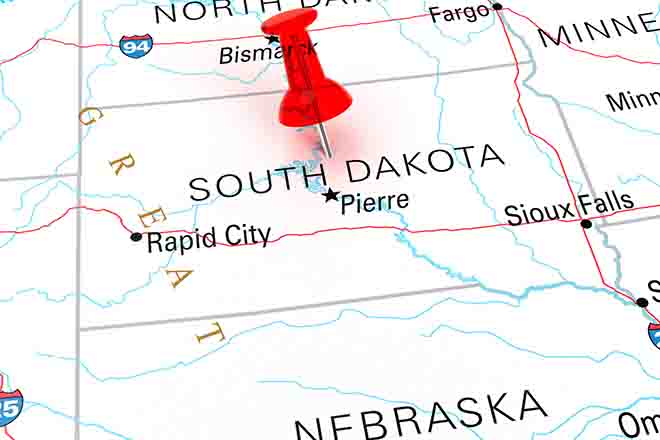 Published
Monday, June 27, 2022
(The Center Square) - South Dakota lawmakers will meet in a special session to discuss abortion in light of a decision by the U.S. Supreme Court to strike down a 1973 law that took away a state's right to ban it.
The court ruled 6-3 that there is no Constitutional right to an abortion and that it is therefore up to each state to decide how to handle the issue.
South Dakota has a trigger law that makes abortion illegal unless it is medically necessary to save the life of the mother.
Lawmakers said in a news release they have other issues to consider surrounding abortion, which is prompting the need for a special session.
"With the end of Roe, South Dakota can again work to have enforceable laws to protect our children," said Senate President Pro Tempore Lee Schoenbeck, said in a special session. "A special session is necessary because we could not have known this winter in session that we would have this opportunity and new responsibility to protect lives presented by the Supreme Court's decision."
Sen. Reynold Nesiba, D-Sioux Falls, said in a Twitter post that state legislatures are more important than ever.
"South Dakota twice voted to preserve abortion rights," Nesiba said in the post. "We must respect the will of the people, protect the right to privacy, and ensure female bodily autonomy. No one should be forced to carry a pregnancy against their will."
Gov. Kristi Noem called abortion not only illegal, but unthinkable.
"Every abortion always had two victims: the unborn child and the mother," Noem said in a statement. "Today's decision will save unborn lives in South Dakota, but there is more work to do. We must do what we can to help mothers in crisis know that there are options and resources available for them."
Rep. Jamie Smith, D-Sioux Falls, said in a Twitter post, "We have to respect the will of the voters."
"The Roe decision will likely prompt an attempt by Kristi Noem to completely ban abortion in South Dakota," Smith said in the post. "We've voted on this issue twice and decided both times that some access should remain. Reason must prevail."
The dates of the special session will be announced after legislative leaders meet, according to the news release.