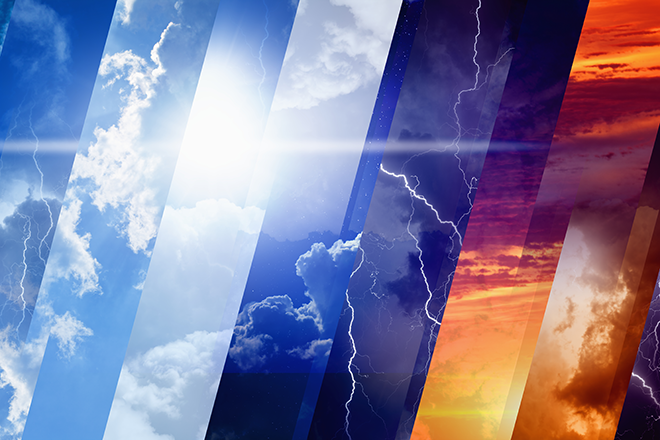 Published
Sunday, March 26, 2017
By Chris Sorensen
Drought-stricken eastern Colorado may see some relief this week as another spring storm rolls into the state Tuesday, bringing heavy snow to the mountains and wide-spread rain to the southeastern plains.
A chance of rain is in Sunday's forecast, however less than one-tenth inch of precipitation is expected. The high will be in the low 50s, falling to around freezing overnight.
Monday will be warm and mostly sunny, as the high reaches the mid-60s. Overnight, expect upper 30s, with a slight chance of showers after midnight.
Rain becomes more likely Tuesday as the spring system approaches the area. There is still some uncertainty with the track of the storm. A path east across central New Mexico would mainly impact areas south of Highway 50, while a path across northern New Mexico would bring moisture across all of southeast Colorado. Thunderstorms are possible, but unlikely to be severe. Look for upper 50s under mostly cloudy skies. Overnight, rain is likely as the low stays in the upper 30s.
Rain is expected Wednesday, along with north wind in the 15 to 20 mile-per-hour range. The chance of rain, though reduced, will continue into Wednesday night as the low falls to the mid-30s.
Showers may continue Thursday morning before skies clear and the high returns to the 60s.
KiowaCountyPress.net now offers a free forecast update emailed to you each morning around 6:00 a.m. To begin receiving forecast updates, send an email to kiowacountypressweather+subscribe@googlegroups.com for quick signup process. Then, just reply to the message sent back to you to confirm your email address, and you're done! You'll start receiving the weather forecast the next morning. There's no cost, and you can unsubscribe any time.