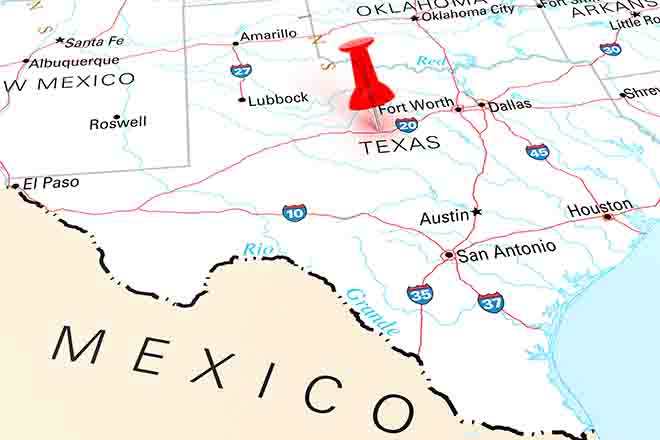 Published
Saturday, April 1, 2023
(Texas News Service) A celebration was held in El Paso Friday after five decades of activism paid off, when President Joe Biden designated Texas' Castner Range a national monument.
The monument consists of nearly 7,000 acres of high-desert mountains, making up the southern component of the Franklin Mountain range, just outside of El Paso.
Janae Reneaud Field, executive director of the Frontera Land Alliance, said the recognition will allow future generations to enjoy the area without fearing its loss to development.
"The alluvial plants are preserved, the culture and historical components are preserved, the wildlife," Reneaud Field outlined. "The Franklin Mountains is part of it, and we have mountain lions and bobcats, and they need large ranges."
Castner Range has long served as a community gathering place, especially known for the annual spring Poppies Festival, when Mexican golden desert flowers cover the hillsides.
Moses Borjas, pastor of Por la Creacion in El Paso, is grateful to Rep. Veronica Escobar, D-Texas, who championed the monument.
"I think it builds a lot of enthusiasm but at the same time faith with a lot of people, especially the Hispanic community, that we are here in El Paso; that our voices have been heard," Borjas emphasized.
Borjas pointed out the news comes at a time when El Paso faces economic challenges, and is still recovering from a 2019 mass shooting that left 23 people dead and another two dozen injured.
"There are broken relationships," Borjas noted, "But I feel that by us doing this, it focuses more on saying, 'We want to grow economically, but we feel that this is a priority.' "
The Castner Range is important to El Paso's cultural history, according to Reneaud Field, dating back to the first Indigenous peoples who settled there. She acknowledged getting it protected has been a long road.
"It has been going on for 52 years," Reneaud Field stressed. "Some of the folks that have worked on it over the years are no longer with us, and it's not an everyday thing, so we're very excited."
Support for this reporting was provided by The Pew Charitable Trusts.