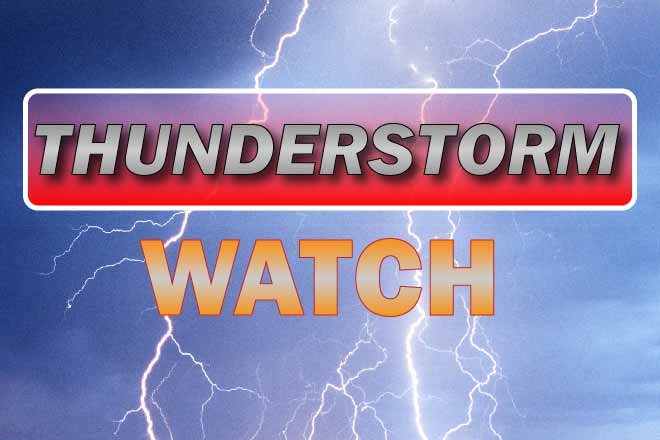 Published
Saturday, July 3, 2021
The National Weather Service Storm Prediction Center in Norman, Oklahoma, has issued a severe thunderstorm watch for parts of eastern Colorado, along with portions of three other states, through 10:00 p.m. MDT Saturday.

Radar image updates every five minutes.
Scattered large hail and isolated very large hail with two-inch diameters, along with wind gusts up to 70 miles per hour, are possible. Tornadoes are not expected to accompany the storms.
Counties under the watch include
Bent
Cheyenne
Crowley
Elbert
El Paso
Kiowa
Kit Carson
Lincoln
Logan
Morgan
Otero
Phillips
Prowers
Pueblo
Sedgwick
Washington
Yuma
The watch also includes four Kansas counties, 18 Nebraska counties and eight South Dakota counties.