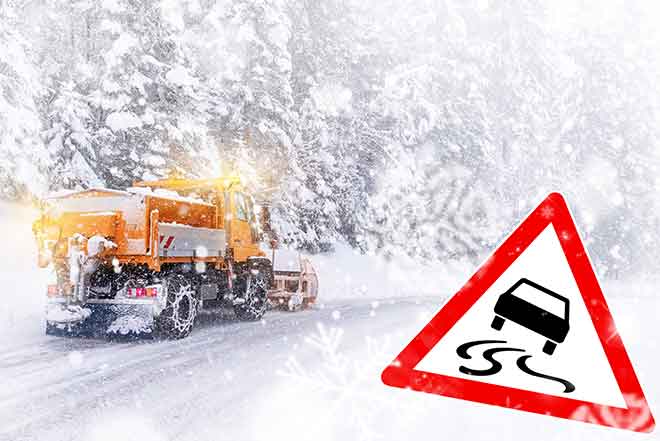 Published
Tuesday, February 18, 2020
This article has been updated to reflect an earlier start time for the storm system, and expansion into additional states.
The National Weather Service has issued a winter weather advisory that will be in effect for southeast Colorado Wednesday afternoon through Thursday morning.
Two to six inches of snow is expected for much of the warned area. In the Sangre de Cristo and Wet mountions, up to nine inches is predicted. The NWS is advising travelers to slow down and watch for dangerous road conditions.
The advisory will start at 2:00 p.m. Wednesday in most locations. Tuesday night, the NWS was calling for a start time as late as 5:00 p.m. on the far eastern plains. Across the area, the advisory is expected to expire at 5:00 a.m. Thursday.
Snow could be heavy at times. While winds are expected to remain below 15 miles per hour, areas of blowing snow are expected before 10:00 p.m., limiting visibility.
Temperatures are only expected to reach the mid-30s Wednesday before falling into the teens overnight. Highs Thursday will generally remain just below the freezing mark before falling back to the low teens.
All of Cheyenne, Kiowa, Prowers, Baca, Las Animas, Bent, Crowley, Otero, Pueblo, Custer and Huerfano counties are covered by the advisory. Portions of Fremont, Saguache, Alamosa and Costilla counties are also included. The advisory extends into western Kansas counties, and expanded overnight to include portions of northern New Mexico and the Oklahoma panhandle.Wednesday's storm will be the second of the week in southern Colorado. A system Monday night brought 2-4 inches of snow to the much of the same area, leaving welcome moisture to the region that is mostly in moderate drought. The southeast half of Baca County is in severe drought.
Before driving Wednesday night, check the latest conditions from the Colorado Department of Transportation at http://cotrip.org.