Image
U.S. Senate narrowly passes $1.9 trillion spending package, sending it back to House
(The Center Square) – After a marathon session that lasted through the night, The U.S. Senate on Saturday narrowly passed a massive $1.9 trillion relief package that critics say contains hundreds of billions of dollars of wasteful spending unrelated to the COVID-19 pandemic.
The measure, which passed 50-49 in a party-line vote after a 27-hour session, must return to the House for a concurrence vote because of changes made in the Senate. Republican U.S. Sen. Dan Sullivan of Alaska missed the vote to attend the funeral of his father-in-law.
Image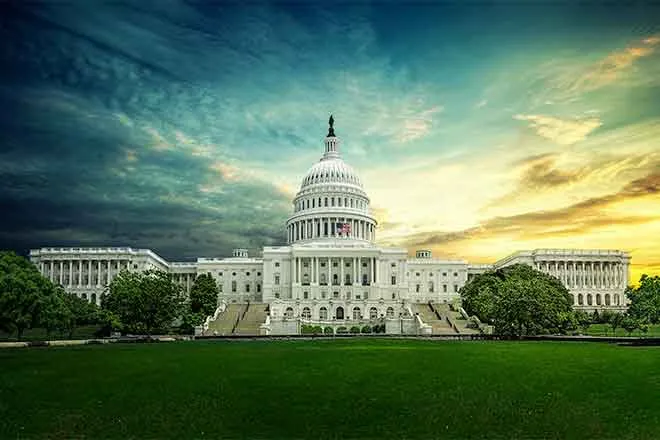 The House passed the original version of the spending bill last week.
An amendment by Sen. Bernie Sanders to raise the minimum wage to $15 an hour failed and is not in the measure.
President Joe Biden pushed for passage of his $1.9 trillion plan, which includes an additional $160 billion for vaccines and testing, $170 billion for schools and universities, another round of $1,400 individual stimulus checks for low- and middle-income earners, an extension of $300-per-week supplemental unemployment benefits through Sept. 6 (reduced from $400 a week in the House version), and a long list of spending unrelated to the pandemic, including a financial bailout of state and local governments.
"President Biden's American Rescue plan will improve Illinois' public health and jumpstart our economy by investing billions of federal dollars in our state," U.S. Sen. Dick Durbin, D-Illinoios, said in a statement after the vote. "I was proud to help secure provisions with Senator [Tammy] Duckworth to ramp up vaccine distribution efforts; provide a lifeline to workers, small businesses, and families; avoid devastating cuts in state and local government operations; get our kids back to school safely; and much more. We are close to finally putting this pandemic behind us."
Republicans, who proposed a less costly, $618 billion relief package, criticized the Democrats' bill.
"The Senate has never spent $2 trillion in a more haphazard way or through a less rigorous process," GOP Leader Mitch McConnell, R-Ky., said.