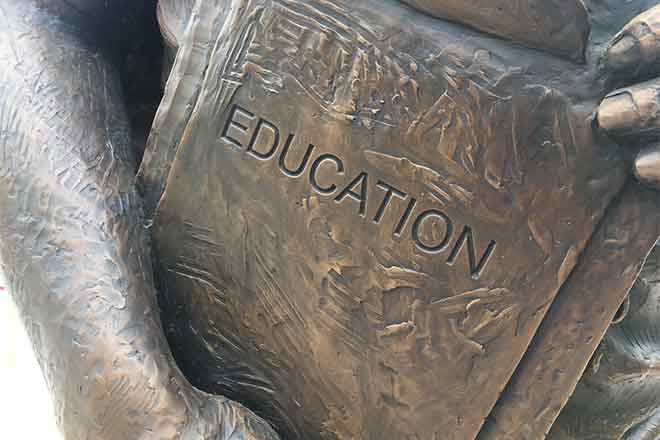 Published
Friday, January 20, 2023
(The Center Square) - The U.S. Supreme Court this week heard testimony related to Perez v. Sturgis Public Schools.
At issue is whether the immigrant family of a deaf former student may sue the Michigan public school district for monetary damages.
Nine-year-old Miguel Perez, the plaintiff in the case, left Mexico with his family and enrolled at Sturgis in 2004. Perez was assigned to a classroom aide, and was never given a sign language interpreter. Prior to his anticipated graduation in 2016, Perez's parents were informed he was only eligible to earn a certificate of completion rather than a diploma.
Perez's parents sued the Michigan Department of Education in 2017, saying the Sturgis School District had violated the Individuals with Disabilities Education Act, the Americans with Disabilities Act, and the Rehabilitation Act.
According to a SCOTUS amicus brief submitted by professors Mark C. Weber and Bernard P. Perlmutter in support of the plaintiff: "Sturgis moved to dismiss the ADA claim, arguing that the IDEA hearing officer did 'not have jurisdiction' over non-IDEA issues or claims.... The hearing officer agreed, dismissing Miguel's ADA claim as 'outside [her] jurisdiction.... With only Miguel's IDEA claim remaining, the parties settled. The settlement provided Miguel and his family with equitable relief, including sign language instruction, but it neither included compensatory damages nor released Miguel's ADA claim."
The Perez family subsequently sought additional compensatory damages for emotional distress under the ADA and Rehabilitation Act laws. The 6th U.S. Circuit Court of Appeals denied the additional relief due to the IDEA issues being resolved without a hearing.
A brief submitted to SCOTUS in support of the defendant by the School Superintendents Association, the National Association of School Nurses, and several other organizations argues a decision favoring the Perezes violates the IDEA process.
The brief reads in part, "Weakening the exhaustion requirement will undermine the collaborative nature of the IDEA process, and will shift the parties' focus to money rather than the student's education needs, will waste money on litigation that could more effectively be spent on students themselves, and will discourage settlements by making them more expensive."
The brief continues, "Allowing parents to file lawsuits for monetary damages after fully settling their claims for educational services under the IDEA will discourage schools from settling or engaging in meaningful dispute resolution, because they would lose one of the main benefits of settlement: certainty and finality of resolution of the dispute. Schools that know that years of expensive, adversarial litigation await even if they offer parents the educational services they want may be tempted to 'roll the dice' and refuse to offer any services, trying their luck in the due process hearing and ultimately the courts to see if they can achieve an outcome more favorable to the school district. But it is the student who will suffer, since any outcome - and any needed educational services - could be delayed for years."