Image
USDA gives Colorado $30K to nurture taste for Pueblo chile in classrooms
(The Center Square) – Approximately $30,000 in federal funds will promote Colorado's Pueblo chile, a pepper comparable to jalapeno or cayenne peppers, in the state's classrooms.
The funds are part of almost $800,000 the Colorado Department of Agriculture will receive to improve the market competitiveness of its specialty crops. The funding comes from the U.S Department of Agriculture's Agricultural Marketing Service and is part of more than $72.9 million awarded by the organization to 54 states, territories and the District of Columbia.
Image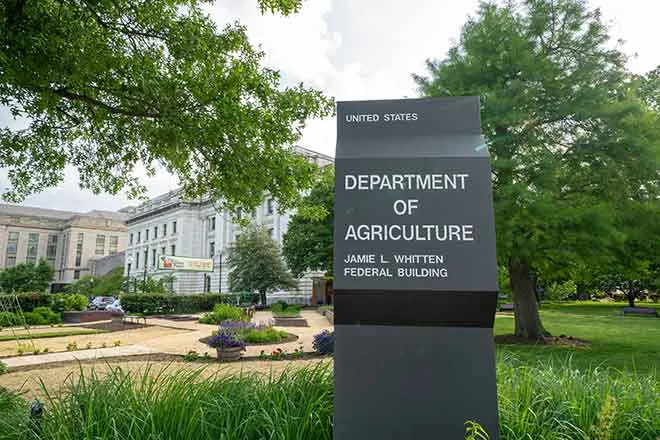 The grants are part of a non-competitive Specialty Crop Block Grant Program for fiscal year 2023. The funds help farmers grow specialty crops, including fruits, vegetables, tree nuts and nursery crops.
The Colorado Foundation for Agriculture aims to increase knowledge and consumption of the Pueblo chile through elementary school literacy, according to USDA documents. A new children's book on the Pueblo chile will be published by Dr. Mark Bartolo, who developed the plant. Classroom resources will be created along with student activities, including 12,500 students planting Pueblo chiles in 600 classrooms. Farmers, ranchers and agriculturalists will volunteer to visit classrooms and share their knowledge with students.
The pungency of Pueblo chiles range between 5,000 and 20,000 Scoville Heat Units, the measurement used to rank chile heat, according to the Pueblo Chile Growers Association website.
Image
"Pueblo chilies are comparable to moderate jalapeno peppers and are usually a little warmer than cayenne peppers," according to the association. "The growing conditions in Southeastern Colorado render some of the best chile available."
Other Colorado projects funded by the grant include research on diseases affecting potato crops, growing new high-elevation specialty crops, increasing sales of produce, optimizing fertilization, creating an education program for dealing with grapevine viruses and improving food safety.
"With this year's Specialty Crop Block Grant funding, Colorado is investing in innovative projects that will help address the needs of specialty crop producers within the region," USDA Under Secretary for Marketing and Regulatory Programs Jenny Lester Moffitt said in a statement announcing the grants. "The funded projects will also further USDA's efforts to ensure U.S. specialty crop products remain competitive in markets across the nation and abroad."
Approximately $118,000 of Colorado's grant will be spent on ensuring all federal and state regulations are followed regarding the projects.
The 2018 Farm Bill authorized funding for the grants. Fiscal year 2023 funding is awarded for a three-year period beginning Sept. 30. The USDA distributed more than $1 billion through the specialty crops program since 2006 for approximately 12,000 projects involving farm producers and enhancing marketing.