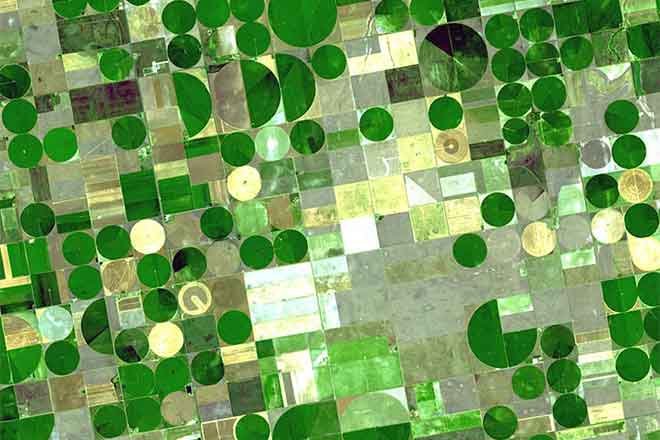 Published
Wednesday, March 22, 2023
(The Center Square) - The U.S. Department of Agriculture is taking the first steps in handing out $2.2 billion to farmers, ranchers or forest landowners who experienced discrimination with USDA farm lending programs.
The Inflation Reduction Act that was signed by President Joe Biden in August 2022 authorizes the spending.
But the USDA isn't ready to say just who will get the money.
"Future details concerning the application period for farmers, ranchers, and forest landowners seeking financial assistance through this new program will be announced once the national administrator and vendors for the four regional hubs are selected and prepared to begin the application process," the USDA said.
"These funds are yet another stepping stone in the long march towards justice and an inclusive, equitable USDA. Through this program and a neutral, comprehensive financial assistance process, USDA will acknowledge wrongs of the past and open up avenues that provide farmers, ranchers and forest landowners who have experienced discrimination by USDA the opportunity to be heard," Agriculture Secretary Tom Vilsack said in a media release.
The USDA said it would like to start making payments to eligible farmers by the end of 2023.
"Whether this is the best way to go about facilitating minority farm owners and operators to be successful is not clear to me," said Vincent Smith a professor in the Department of Agricultural Economics and Economics at Montana State University. "Is this the best use of funds? Whether it is the most efficient way to go or it is an administration symbolically saying we are trying to help minorities is a completely different question."
Smith said it is "unequivocal" that access to many USDA programs with funds has had a much lower participation rate involving minorities.
Antony Davies, an associate professor of economics at Duquense University, said it was unclear why the USDA was involved in a discrimination program.
"What I don't understand is why the USDA is having to determine who suffered this discrimination," Davies said. "We have laws regarding discrimination in lending. And we have a legal system that is designed to, and is expert in, determining whether the law has been broken, who has been harmed, and the magnitude of that harm."
Smith said the legal system can get expensive.
"There are always other avenues, the question is how expensive are those avenues for those who have been disadvantaged," Smith said. "These are not people who have deep pockets. The legal system can take care of X, Y, Z, but in practice, access to effective representation requires substantial funds."
The $2.2 billion program was announced in October.
The USDA stated advocates for the program claim that the USDA denied loans and credit to minority farmers for decades that led to a large loss of landownership, specifically among Black farmers.