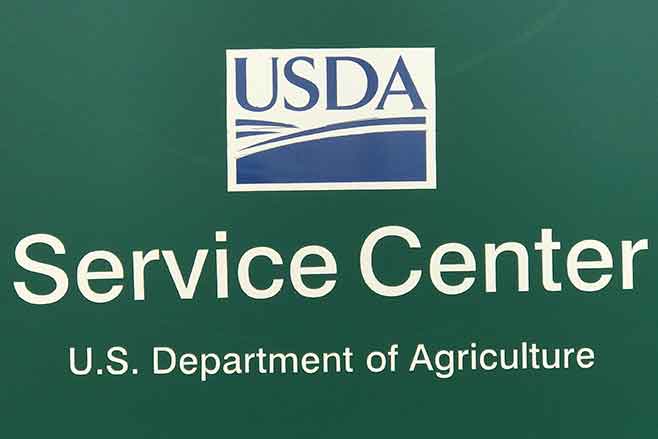 Published
Monday, April 12, 2021
IMPORTANT DATES TO REMEMBER:
CRP General CRP signup #56 - Extended indefinitely
CORONAVIRUS FOOD ASSISTANCE PROGRAM - see article below for details
CRP EMERGENCY GRAZING AVAILABLE - Contact the FSA Office if interested.
PRIMARY NESTING SEASON - March 15 - July 15
Disclaimer: Information in this UPDATE is pertinent to Kiowa County FSA only. Producers reading this and that do not have FSA interest in Kiowa County are advised to contact their local FSA Office.
THE USDA SERVICE CENTER HAS A DROP BOX AVAILABLE ON THE EAST SIDE OF THE BUILDING.
CRP SIGNUP #56
FSA has not received any notification regarding a deadline to submit offers for CRP General signup #56, which involves contract that expire September 30, 2021. Once the office receives notification of a deadline, the office will begin reaching out to producers with expiring contracts who have not submitted an offer. If there are changes to the program that will affect producers who have already submitted an offer, the office will reach out to those producers as well.
REPORTING FAILED 2021 WHEAT ACRES
The FSA Office is beginning to receive notification from producers that crop insurance has released some or all planted crop year 2021 wheat acres. In Kiowa County, the office will NOT process any requests for failed wheat acres until the crop insurance appraisals are received. Therefore, producers who have failed wheat acres will need to request a copy of the appraisals from either the crop insurance adjuster or agent to be sent to the insured and/or the FSA office electronically. Once FSA receives the completed appraisals; producers can then complete the required paperwork for failed acreage credit.
Producers with uninsured or uninsurable wheat acres need to contact the FSA office before destroying the planted acres if failed acreage credit is going to be requested.
CRP EMERGENCY GRAZING DURING PRIMARY NESTING SEASON
Many counties in Colorado are eligible for Emergency grazing of eligible CRP acres. If interested in Emergency grazing of CRP; we encourage producers to contact your local FSA office for more information.
Producers who request to graze during the primary nesting season, which is March 15th through July 15th must do the following before grazing can be approved:
Call the FSA office to begin the necessary paperwork.
NRCS personnel will need to make a field visit to determine if the land can sustain grazing.

if the contract was grazed after October 1, 2020; the request will be disapproved.
If the contract was grazed prior to October 1, 2020; there has to be sufficient grass height to allow grazing again. A six-inch grass height must be maintained on all CRP contracts.

If the contract is approved for grazing, the CRP contract participants and the producer with the livestock must sign paperwork at the FSA Office. Grazing plans will be written at 50% stocking rate during primary nesting.
Grazing may commence when the producer receives a phone call from FSA personnel that the grazing has been approved. Official notification in writing will follow.
AT NO TIME CAN FEEDING OF BALES BE ALLOWED ON THE CRP ACRES.
NOTE: If NRCS determines the grazing cannot sustain grazing, CRP producers will be notified.
Haying is not authorized during PNS or primary nesting season.
Ineligible acres are: SAFE or State Acres for Wildlife Enhancement acres. In Kiowa those are acres enrolled into the Lesser Prairie Chicken SAFE CRP program.
CORONAVIRUS FOOD ASSISTANCE PROGRAM UPDATE
Producers who had applied for CFAP 2 assistance last year; should have received the CFAP 'top up' payments last week. The office has fielded many questions regarding what planted acres were used to compute the payment for acreage-based crops. FSA used the producers share of 2020 crop year planted acres. For wheat - the acres would have been planted in the fall of 2019 for crop year 2020 harvest. The easiest way to determine crop year is using the year the crop will be harvested; not the year the crop is planted.
APPLYING FOR CFAP 2
Reminder that eligible producers who did not apply for CFAP-2 assistance need to contact their local FSA Office to determine eligibility and information regarding applying for assistance. Deadline to apply has not been established.
INCREASED PAYMENT LIMITATION
Producers who are paid through entities, such as an LLC, corporation or LP's and reached the program limitation, need to also contact the respective FSA office and determine if the 'Increase of Payment Limitation' would apply to those entities. If such entity has two members, partners, or stockholders who each provided at least 400 hours or more of personal labor or active personal management, or combination thereof, to the farming operation could possibly have the payment limitation increased upon County Committee approval.
KIOWA COUNTY FARM SERVICE AGENCY COUNTY COMMITTEE
Michael Zimmerman - LAA3 - West area - Committee Chairperson
Sean Harkness - LAA 1 - East area - Committee Vice-Chairperson
Destiny Haase - LAA 2 - Central area - Committee Regular Member
USDA SERVICE CENTER CONTACT INFORMATION
409 E Lowell Ave.
PO Box 188 - Eads, CO 81036
Telephone 719-438-5851 FSA (Ext 2), NRCS (Ext 3). FSA Fax number: fax2mail 844-332-7501
FSA - Farm Service Agency
NRCS - Natural Resource Conservation Service
KIOWA COUNTY FARM LOAN CONTACT INFO - CALL FOR AN APPOINTMENT
Telephone 719-336-3437 (ext2)
Mary Rhoades, mary.rhoades@usda.gov,
Nicole Lubbers, nicole.lubbers@usda.gov
SERVICE CENTER OFFICE HOURS:
Monday through Friday - 8:00 a.m. to 4:30 p.m.
RECEIVE FSA INFORMATION
Visit website www.Farmers.gov for up to date information on the 2018 Farm Bill.
Receive text messages - Text COKiowa to FSANow (372-669) to subscribe.
Subscribe to GovDelivery emails: Visit www.fsa.usda.gov/subscribe or contact your local FSA Office.
For information on programs visit our website located at www.fsa.usda.gov or like us on Facebook or follow us on Twitter.
USDA is an equal opportunity employer.