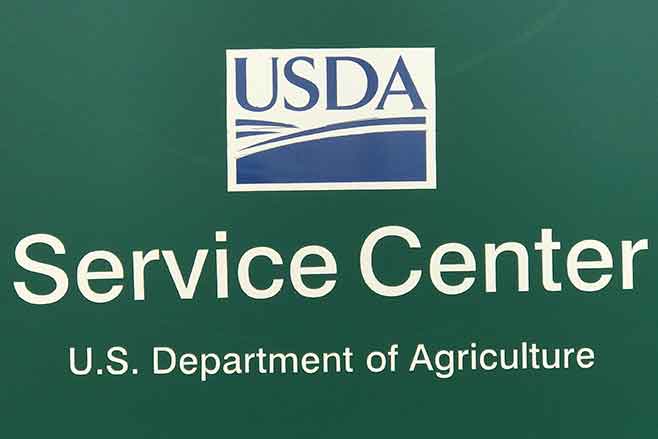 Published
Tuesday, February 7, 2023
IMPORTANT DATES TO REMEMBER
EMERGENCY GRAZING AVAILABLE ON CERTAIN CRP CONTRACTS
SERVICE CENTER CLOSED - Monday, February 20 - President's Day
PRIMARY NESTING SEASON for CRP contracts - March 15, 2023 - July 15,2023
2023 ARCPLC Election and Enrollment - Deadline March 15, 2023
2023 NAP APPLICATION FOR COVERAGE DEADLINE - March 15, 2023
Disclaimer: Information in this UPDATE is pertinent to Kiowa County FSA only. Producers reading this and that do not have FSA interest in Kiowa County are advised to contact their local FSA Office.
THE USDA SERVICE CENTER HAS A DROP BOX AVAILABLE ON THE EAST SIDE OF THE BUILDING.
STAFF AT TRAINING
Dawna and Charla will be attending training and will be out the office Tuesday, February 14 through Thursday, February 16, 2023. This training will affect all FSA Offices in Colorado and many offices will be closed and producers will need to plan accordingly.
DROUGHT MONITOR
Surprisingly there was not a significant change to the Drought Monitor this week, the majority of the eastern portion of Colorado remains in D1, D2 intensity with small portions of D3. CRP Emergency grazing is still available in the counties rated D3 or greater drought intensity. However, CRP primary nesting season begins on March 15, 2023 and does not end until July 15, 2023. If CRP Emergency grazing is available during this time period, the stocking rate is reduced by 50%. CRP producers and the producer grazing with the grazing livestock need to work closely with FSA and NRCS to maintain CRP contract compliance.
ARCPLC Election and Enrollment
The March 15 deadline for farmers to make their ARC/PLC decisions for the 2023 crop year is fast approaching. For operators who have not contacted the office with the election for the 2023 crop year, the office has used the same election as the 2022 crop year and have the contracts ready for signature.
Below are few items to keep in mind for the ARCPLC election and enrollment which is a 2 part process.
ELECTION
For 2023 election period ends on March 15, 2023. Producers have the option to choose -
Price Loss Coverage (PLC)
Agricultural Risk Coverage - County - (ARC-CO)
Agricultural Risk Coverage Individual Coverage - (ARC-IC)
ARC-CO or PLC
For all covered commodities with base acres on the farm
On a crop-by-crop basis
Not applicable if an ARC-IC election is made
NOTE: Supplemental Coverage Option (SCO) available with PLC only. Discuss SCO options with your crop insurance agent.
ARC-IC
For all 23 covered commodities AND the farm
Signature for all producers on the farm with a share greater than zero must sign the ARCPLC contract no later than March 15, 2023
ENROLLMENT
Multi-year Contract Enrollment
Was available only in the 2019 enrollment period for 2019 - 2023
The enrollment will roll year-to-year unless a change occurs
Changes that terminate multi-year contracts:
A change to the farm's constitution
A change to any base acres or PLC yield
A change to any producer with a share greater than zero
A change to any producer involved in the 2019 election
A change in election or enrollment of any crop
A change in the refuse payment indicator