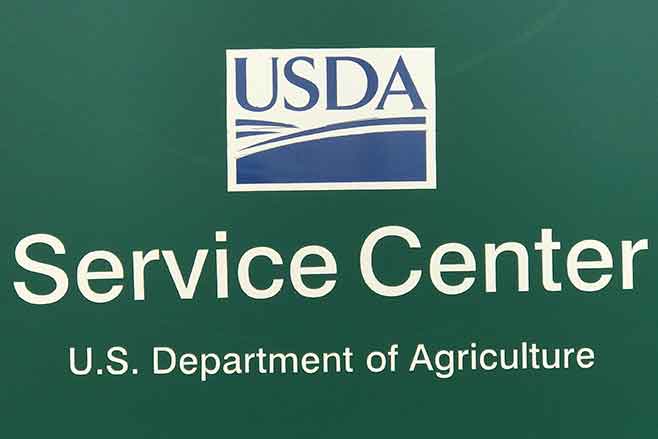 Published
Monday, April 25, 2016
IMPORTANT DATES TO REMEMBER:
March 15 - July 15th - Primary Nesting Season for CRP. No practice or management activity allowed.
April 19 - County Committee Meeting
May 2-5 - FSA employees gone to training - NRCS will be available
May 31 - Last day to request commodity loan for 2015 grain sorghum, corn and sunflowers
July 15 - Production submission deadline for 2015 NAP crops.
August 1 - Deadline to request farm reconstitution for 2016.
August 1 - 2016 ARC-PLC Enrollment Deadline
FSA OFFICE TO BE CLOSED
The Eads FSA Office will be closed Monday, May 2nd through Thursday, May 5th. The office reopen on Friday, May 6th. FSA employees will be attending a state-wide training. The Service Center will be open as NRCS employees will be available. Again, this is a state-wide training; therefore FSA offices in the area will be short staffed; therefore plan accordingly.
2016 ARC - PLC Enrollment
The office has your 2016 ARC-PLC contracts ready for signature. If you are in town, stop in and sign your contracts. The process will take only a few minutes depending on the number of farms. The office also has other eligibility paperwork for you to complete while you are in the office. Again, we prefer you stop Monday - Thursday - any time before 4:30 p.m. The deadline for enrollment is August 1st, 2016.
USDA SERVICE CENTER CONTACT INFORMATION
Telephone
719-438-5851
FSA (Ext 2)
NRCS (Ext 3).
FSA Fax number: fax2mail 844-332-7501
E-mail individuals firstname.lastname@co.usda.gov (Example firstname.lastname@co.usda.gov
dawna.weirich
charla.ferris
hallie.barlow
marvin.watson
marlin.miller
KIOWA COUNTY FARM LOAN CONTACT INFO
Telephone
719-336-3437 (ext2)
Natalie Bond
Mary Rhoades
SERVICE CENTER OFFICE HOURS:
Monday - Friday
8:00 a.m. to 4:30 p.m.
By appointment only on Friday.