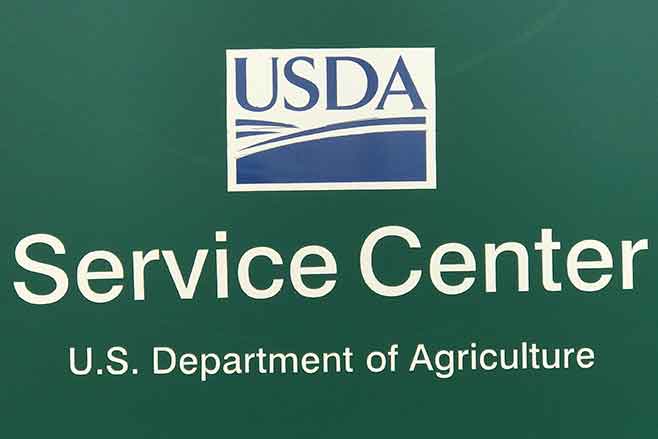 Published
Tuesday, August 10, 2021
IMPORTANT DATES TO REMEMBER:
CRP signup dates - CRP Grasslands - July 12 - August 20
PLIP Signup deadline September 17, 2021.
Non-Emergency CRP Haying and Grazing available for eligible acreage subject to payment reduction.
Disclaimer: Information in this UPDATE is pertinent to Kiowa County FSA only. Producers reading this and that do not have FSA interest in Kiowa County are advised to contact their local FSA Office.
THE USDA SERVICE CENTER HAS A DROP BOX AVAILABLE ON THE EAST SIDE OF THE BUILDING.
COVID-19 UPDATE - The USDA Service Center received instructions last week that all customers visiting any Service Center will be required to wear a mask, regardless of vaccination status.
CRP GRASSLANDS SIGNUP
FSA is down to the last two weeks for CRP Grasslands signup. Producers who are wanting to offer land into the signup need to contact the FSA Office; please do not wait until the last few days of signup to contact the office.
How to Sign Up
To enroll in the CRP Grasslands signup, producers and landowners should contact USDA before the August 20 deadline. Service Center staff continue to work with agricultural producers via phone, email, and other digital tools. Contact your Service Center to set up an in-person or phone appointment. Additionally, more information related to USDA's response and relief for producers can be found at farmers.gov/coronavirus.
The office will need to know the following information from the producer concerning how to offer the tracts.
What tracts of land the producer wants to offer. Keep in mind, the landlord/tenant, eligible land and producer rules must be considered.
Shares on contract.
CRP Grassland contract for 10 or 15 years. NOTE: 15 years will assign 5 additional ranking points to the tract offer.
Does producer want to lower offered rental rate for additional ranking points. Ex. FSA will assign 2 points for each percentage lowered to a maximum of 25 points for 15% reduction.
Again, producers with interest in CRP Grasslands need to contact the FSA Office sooner rather than later.
CRP Non-Emergency Haying and Grazing
Haying and grazing of CRP acres is authorized under certain conditions to improve the quality and performance of the CRP cover or to provide emergency relief to livestock producers due to certain natural disasters. There are two types of haying and grazing authorization: non-emergency and emergency.
In general, non-emergency haying may be utilized every three years and non-emergency grazing may be utilized every two years. Additional grazing may be available to new and beginning farmers.
CRP participants requesting emergency or non-emergency haying and grazing must file a request with their county FSA office indicating the acres to be hayed or grazed before the activity begins.
All haying must be completed no later than August 31.
All grazing must be completed by November 1.
Before CRP acres are declared eligible for haying or grazing, a modified conservation plan developed by NRCS or a technical service provider must be obtained. The modified conservation plan must be site specific, include the authorized duration and reflect local wildlife needs and concerns. The primary purpose must be to maintain vegetative cover, minimize soil erosion and protect water quality and wildlife habitat quality. These plans must ensure no long-term damage to the conservation cover is caused.
For more information on CRP haying and grazing visit fsa.usda.gov/crp or contact your FSA county office.