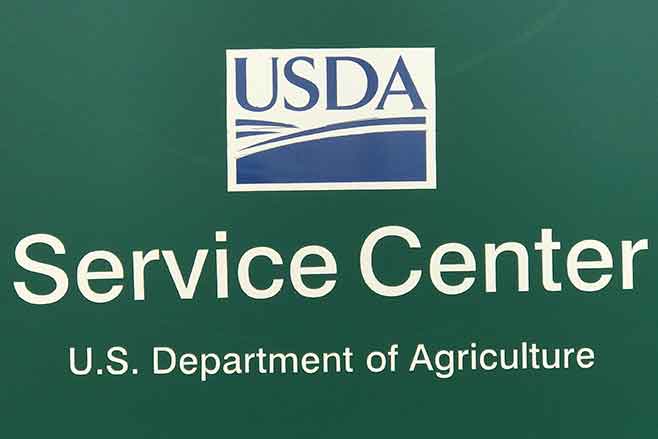 Published
Wednesday, November 27, 2019
IMPORTANT DATES TO REMEMBER:
NAP DEADLINE - Perennial Grass - MONDAY, December 2
2019 Market Facilitation Program - Deadline to apply December 6, 2019 - Call and schedule your appointment!
Farm Loan personnel in Eads Office - 2nd Tuesday every month
2019 & 2020 - ARCPLC signup - Begins October 1
COC Meeting - TBA
Disclaimer: Information in this UPDATE is pertinent to Kiowa County FSA only. Producers reading this and that do not have FSA interest in Kiowa County are advised to contact their local FSA Office.
HAPPY THANKSGIVING
SERVICE CENTER ANNIVERSARY
Ten years ago, in November 2009, the Service Center moved from 910 Wansted to our new office at 409 E. Lowell. It's hard to believe that was ten years ago, time goes so fast. I can still remember Rod Johnson stating that before retired, he wanted to have us in a new building as we had been located at the Wansted office since 1971 and we were cramped for space. Anyone that knew Rod, knows when he set his mind to something, he got it done. There were eight fulltime employees who made the move and 10 years later, four employees (3 FSA - 1 NRCS) remain.
In true to fashion with Rod, when we had our Open House in January 2010, we used the very same guest book that was used in July 1971 at the Open House at the Wansted location. It's a treasure, and Rod always was quite the historian, naturalist, mentor and teacher. So many things to be thankful and grateful for as we enter into the holiday season, Family, God and Country are at the top of my list. But having Rod in my life and taking a chance on me back in 1988, ranks right up there in the top 10.
We wish all our producers a Happy Thanksgiving. Hoping you can all take time to reflect on all you are thankful for in your lives and enjoy the fruits of your labor. As you sit down to your tables, remember you helped grow the food that you and millions of others will be enjoying.
CRP TRAINING
As I write this Update, I wish I had more information that I could share with you concerning CRP and what was learned at training last week. However, due the Federal Regulations not currently published, I cannot inform anyone of the changes to CRP with the 2018 Farm Bill. There is good news however, the 2020 CRP soil and Grassland per acre rates have been determined and have been published. The rates are available online at https://www.fsa.usda.gov/programs-and-services/conservation-programs/reports-and-statistics/conservation-reserve-program-statistics/index.
Local county rates are as follows:
| | | |
| --- | --- | --- |
| STATE | COUNTY | 2020 County Average Rental Rate |
| Colorado | Baca | 31 |
| Colorado | Bent | 26 |
| Colorado | Cheyenne | 25 |
| Colorado | Crowley | 26 |
| Colorado | Kiowa | 27 |
| Colorado | Kit Carson | 36 |
| Colorado | Lincoln | 25 |
| Colorado | Prowers | 26 |
NOTE: The 85 and 90 percent prorations for General and Continuous signup are not applied to these rates. The reduction will be applied at the time of the offer. Ex. 100 acres CRP x 27.00 per acre x 85% = 2295.00.
Once the Federal Regulations are published, it's our intention to have meetings to educate you on the changes.