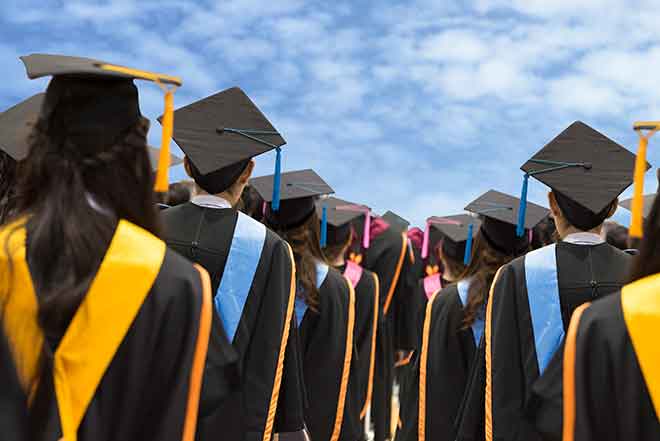 Published
Wednesday, December 14, 2022
(The Center Square) - Utah Governor Spencer Cox announced a new initiative Tuesday that would eliminate a four-year degree as a requirement for some state jobs.
Cox said the "paper ceiling" is a barrier for some applicants that would be otherwise qualified for some jobs.
"Instead of focusing on demonstrated competence, the focus too often has been on a piece of paper," Cox said at a news conference. 'We are changing that."
Utah's executive branch includes 1,080 classified jobs, of which 98 percent do not require a four-year degree.
"Instead, the state's hiring managers and hiring committees consider comparable experience as equal to educational qualifications at every step in the evaluation and recruiting process," according to a news release from Cox's office.
"A degree should not be the only path to good paying job," Cox said.
Delta Airlines eliminated a degree requirement from 4,000 of 90 percent of the jobs it had advertised in 2019, according to Joanne Smith, executive vice president and chief people officer for Delta Airlines, who joined Cox at Tuesday's news conference. The airlines began to focus on hiring from within the company. Those employees are doing a better job, Smith said.
"They know the business, they're passionate about Delta and craving to learn more," Smith said.
Brandy Grace, CEO of the Utah Association of Counties, said she did not have a college degree. She began her career in county government when she was 20 years old, with only two college accounting courses under her belt.
She attributed her success to her strong work ethic, good relationships, and desire to produce a good work.
Utah System of Higher Education Commissioner David Woolstenhulme also backed the skills first initiative, which he said is not about devaluing college degrees.
"What we are saying is to be able to keep the economy going and give the citizens of the state of Utah what they need we need to refocus, we need to redirect these other opportunities that have been overlooked for a long time," Woolstenhulme said.
Cox said eliminating the four-year degree requirement allows for the hiring of diverse candidates in underrepresented groups.
"It is also about reimagining higher education," Cox said. "You're going to see legislation this year and in the coming years as we work with our institutions about higher education, as we work with the board of higher education here in our state to better align the incentive structure to get this right."