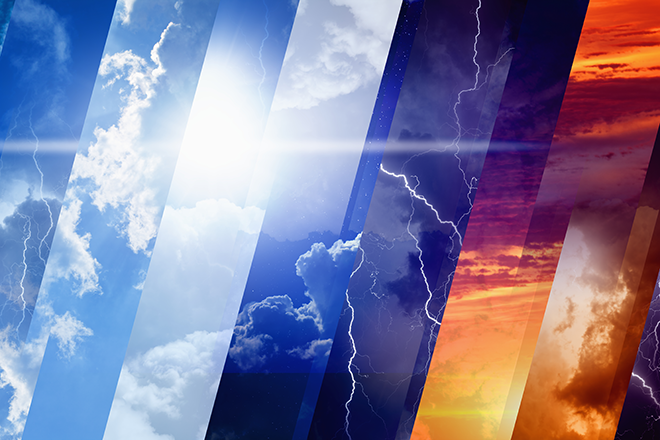 Published
Sunday, May 21, 2017
A return to more typical spring weather is expected for eastern Colorado in the coming week after a late-season storm brought wet snow and rain to the state last week.
Sunday will see highs in the 60s across most of the eastern plains, and low 70s for the southeast corner, including Kiowa, Otero, Bent, Prowers and Baca counties - still slightly below seasonal norms, but an improvement from last week. Isolated and scattered thunderstorms are expected later in the afternoon, continuing into the evening, which could produce wind gusts to 50 miles-per-hour and half-inch hail. Some storms could be severe, producing stronger gusts and larger hail. The strongest storms are expected over Baca county, along with southern Prowers and eastern Las Animas counties.
Monday and Tuesday will continue to see cool, unsettled conditions and a chance for scattered showers with a few thunderstorms as a series of cold fronts pass across the area. Temperatures will continue to hold in the 60s and 70s.
Wednesday marks the start of a drying trend and a warm up as daytime highs move to 70s and 80s under mostly sunny skies. Showers are possible in mountain areas while the plains remain largely dry. Similar conditions are expected to remain through Saturday.
Check back later in the week for a look at conditions for the Memorial Day Weekend and kickoff for summer.