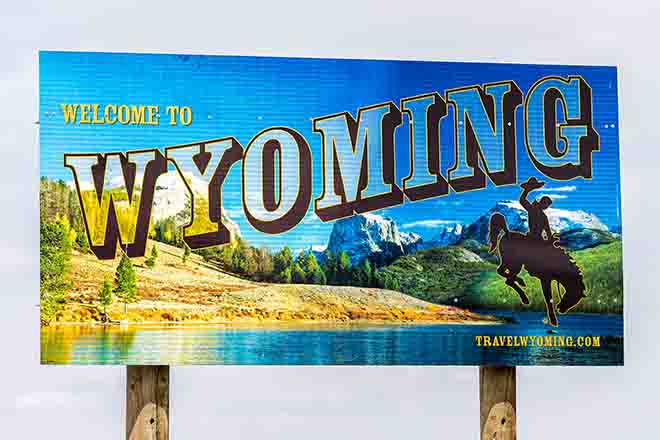 Published
Saturday, August 13, 2022
(The Center Square) - Laramie County has had record revenue from its lodging tax for four or five months in a row, according to the local tourism bureau.
The end of pandemic travel restrictions for most of the world brought more tourism back to Wyoming, and higher room rates meant increased revenue from taxes paid by tourists that are then used to market the region, Jim Walter, vice president/director of sales and marketing for Visit Cheyenne told The Center Square.
The 4 percent lodging tax makes up 90 percent of the marketing organization's budget and generates about $2.7 million for Visit Cheyenne to market Laramie County, according to Walter. In 2021, visitor spending reached $400 million.
Visitors also pay approximately 11 percent of the sales tax collected in the community over the year. That's like an 11 percent discount for residents, Walter said.
Cheyenne bounced back from the pandemic year, with 2021 numbers close to 2019 occupancy rates, he said. The average daily rate for lodgings was 10 percent higher this year than in 2021. With fewer people visiting but higher rates, the hotels made just a little bit more money, Walter said.
As Cheyenne and Wyoming are driving destinations, $5 per gallon of gas impacted some people's desire to take long road trips.
"Then you couple Yellowstone Park having that massive flood earlier in the year, those are all pressures that have been put on us," Walter said.
The 10-day Cheyenne Frontier Days was a success at the end of July, he noted. Attendance at the rodeos topped 108,000, which was slightly less than in 2021. Total attendance for Frontier Nights was 264,869, Cheyenne Frontier Days reported on its website.
Cheyenne sits near the southeast corner of Wyoming, far from Yellowstone National Park and its flooding issues. In Park County, local businesses had to recover from the pandemic and then deal with flooding closures.
Reservations for Robins Nest B&B in Cody have been higher than normal, which owner Robin Berry told The Center Square is probably because it's the 150th anniversary of Yellowstone National Park and Europeans resuming travel to the U.S. after three years.
The B&B was on track to greater visitation numbers in 2019. They only worried that large crowds at Yellowstone might cause the National Park Service to limit attendance.
"Then 2020 happened and we lost over 75 percent of our reservations in a two-week period because of the cancellation of air travel mostly," Berry said.
About mid-June stir-crazy Americans began visiting.
"It was wonderful to see American families traveling again. By car, by RV, with their dusty old tents and bedrolls," she said.
Over at the K3 Guest Ranch in Cody, reservations are down from a record 2021, owner Jerry Kinkade said.
"We're down 26 percent this year from last year, and last year was 344 reservations. That was the best year we've had," he said.
He blamed Yellowstone's closures and the price of gas.
The ranch's drop in reservation was only half as much as Yellowstone has had, he said.