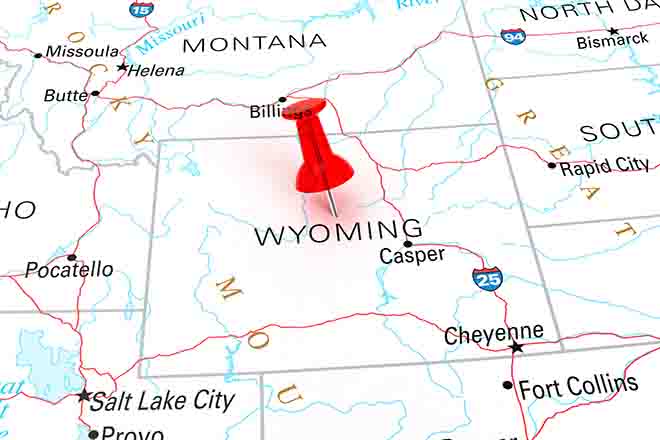 Published
Wednesday, November 23, 2022
(The Center Square) - A supplemental state budget request released recently by Governor Mark Gordon highlights continued state savings and proposes an extension to Wyoming's property tax relief program.
Wyoming's biennial budget outlining $9.7 billion in spending for fiscal years 2023 and 2024 was approved earlier this year. The state's budget process allows the governor's office and lawmakers to propose updates via a supplemental budget proposal.
The governor said the proposal takes aim at combating inflation and touted it as being fiscally responsible.
"Wyoming's people, like other Americans, are feeling the hurt of inflation. But unlike much of the rest of the nation, Wyoming's economy has responded surprisingly well because of our fiscal conservatism," Gordon said in a statement. "Tax revenues have diversified - in fact, our diversification index is the highest it's been in 40 years according to economic analysis - that makes the tasks in this supplemental budget complex. But in all of this, we must also remember that our fiscal responsibility requires that we set aside some of this surplus in savings."
Earlier this year, lawmakers passed a property tax refund program that provided relief to an estimated 3,000 households, according to the governor's office, which proposes funding the program for a second year in the supplemental budget request.
The governor's supplemental budget proposal asks lawmakers to put $413 million from $913 million in the state's general fund and budget reserve account into the Permanent Mineral Trust Fund.
"Putting $412 million into the Trust now will pay dividends in saved taxes while ensuring our income in future years is more dependable," the proposal said.
It also proposes another $50 million for capital construction costs that have already been approved, as well as more funding for behavioral health services, prison security, and cyberinfrastructure.
The governor's office also highlighted keeping $2 billion in the state's rainy-day fund, thanks to a half-billion in spending cuts from two years ago.
"We must be prepared to pay for services we all have agreed are essential such as our prison system, health care, and family services, with Wyoming dollars when federal revenue replacement dollars are gone," the proposal said.