Image
Wyoming hunting tag raffle nets $1.6M for conservation
(The Center Square) – A record-breaking round of raffle sales for Wyoming's Super Tag raised $1.6 million for conservation in the state, officials said this week.
Over 124,000 tickets were sold to hunters vying for 11 chances to get a license for the state's trophy hunting game, the Wyoming Game and Fish Department (WGFD) said. The ticket sales mark nearly a 1.5% increase from 2021. 
"Thank you, hunters, for the ongoing and enthusiastic support for Wyoming's wildlife," WGFD Director Brian Nesvik said in a statement. "Super Tag revenue goes to support Game and Fish programs that address Wyoming's top issues for wildlife – like funding Wyoming Mule Deer Initiative projects, chronic wasting disease management, reducing wildlife-vehicle collisions and inspiring the next generation of conservationists."
Image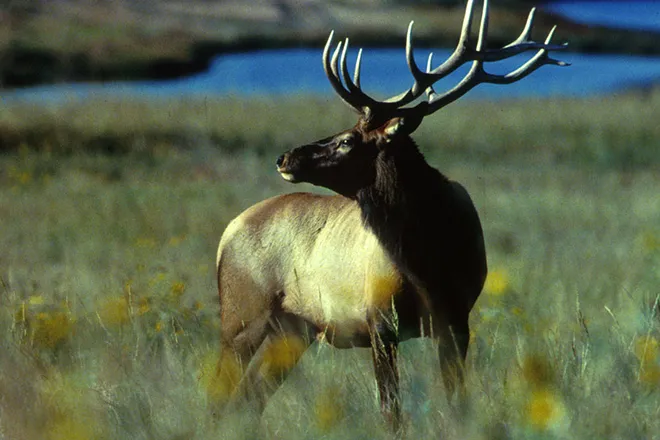 Revenue from hunting licenses and fees, along with excise tax revenue on guns, ammunition, and archery equipment, pays for state wildlife conservation efforts.
"Without that significant funding, wildlife habitat and wildlife populations suffer," the Rocky Mountain Elk Foundation (RMEF) says on its website.
The Wyoming Legislature and then-Gov. Matt Mead in 2013 created the Super Tag program, which has since raised more than $9.2 million for conservation efforts. 
"It's truly remarkable to see the growth of this program – all thanks to hunters who truly believe in this work z- and we're grateful for that support," said Sara DiRienzo, WGFD's public information officer.
The gains in the program are "particularly impressive given the new deadline" that halted sales at just seven months, opposed to the typical 12. The new annual deadline for Super Tag sales is Jan. 31.
This fall, fall hunters will pursue things such as moose, elk, wild bison, and black bear, or a combination of three species of their choice with the Super Tag trifecta.
"Hunters who win a Super Tag typically report having unforgettable, once-in-a-lifetime experiences," DiRienzo said. "The opportunity to hold one of these licenses is a premier opportunity to explore Wyoming and make memories outdoors."