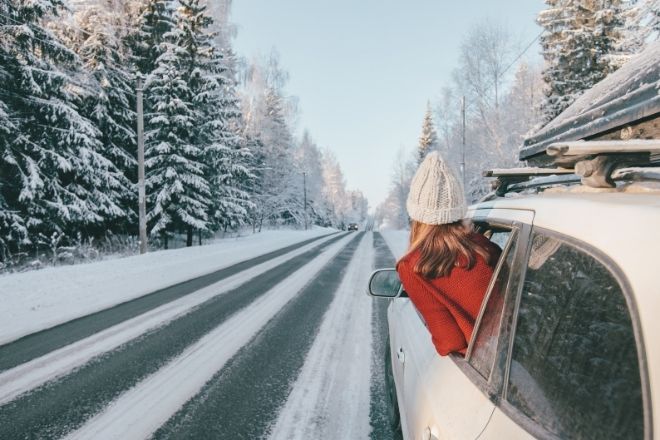 Published
Saturday, December 5, 2020
Now more than ever, it's essential to travel safely and follow social distancing practices in the wake of COVID-19. For this reason, it's best to avoid air travel this holiday season and opt for a road trip instead. If you're new to the road trip route, use these holiday road trip travel tips for a smooth journey.
Pre-Trip Preparation
Plan Your Route
Before hitting the road, you should plan out your entire route. Most of us rely on your phone or in-car navigation systems for directions these days, but you should still look at the route before you leave so you have a better idea of what's ahead. It's also best to plan a backup route to accommodate holiday traffic and potential accidents.
Get Your Car Checked
Anytime you take a road trip, you should take your car in for some essential maintenance tune-ups. Breaking down on your way to grandma's house is the last thing you'll want to deal with, especially in the cold winter weather.
Pack Smart
Remember, you're going to be in the car for hours at a time, so you want to be as comfortable as possible. Ensure all passengers have adequate legroom by leaving luggage in the trunk and keeping any items you may need in a location that's easily accessible. Keep things such as snacks and drinks nearby, so you don't have to pull over to get them out of the trunk.
On the Road
Use Traffic Tracking Apps
During the holiday season, you're bound to run into heavy traffic. Traffic tracking apps will let you know where the congestion is and what kind of traffic you may run into, such as an accident or construction work. Have your co-pilot use a traffic tracking app to steer you away from any unnecessary stops.
Don't Rush
On long hauls, you may feel more inclined to rush through your drive so you can get out of the car faster. However, due to the extra traffic on the road and unpredictable weather, rushing to your destination is even more unsafe than it usually is. It's best to take your time and remind yourself that the holiday festivities aren't going anywhere. It's always better to drive safely and make sure you show up in one piece.
Make It Fun
Your road trip will be what you make of it. If you're dreading the experience, it's going to be a long trip. Plan out your favorite playlists, audiobooks, and family trivia games to make your time on the road a memorable part of your holiday trip.
Try out these holiday road trip travel tips for a safe and more enjoyable way to travel this season.