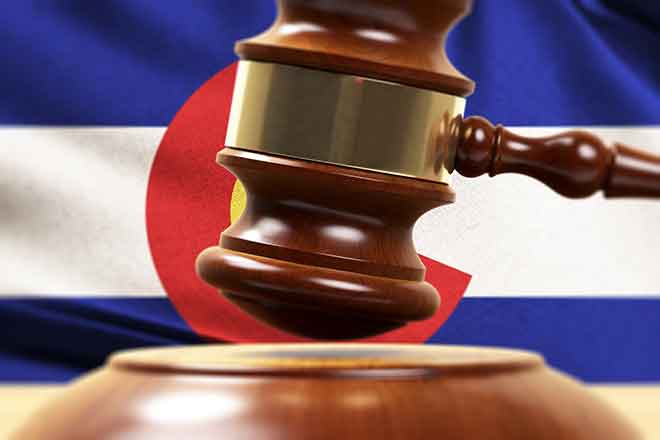 Published
Friday, June 9, 2023
(The Center Square) - The number of Colorado counties supporting a lawsuit challenging a November ballot initiative lowering property taxes and paying shortfalls with Taxpayer's Bill of Rights refunds has grown to 17.
The commissioners of Weld County, in north central Colorado, voted unanimously to formally oppose Proposition HH. The commissioners voted 3-2 Monday to support two lawsuits alleging the ballot initiative violates the Colorado Constitution.
Senate Bill 23-303 placed on the ballot Prop HH after Governor Jared Polis signed the bill into law in late May. However, lawsuits were filed the previous week challenging the ballot item doesn't conform to single-subject and clear title requirements.
Prop HH asks voters to approve a reduction in property taxes and replace the lost tax revenue with TABOR refunds. Residential property tax assessment rates would be dropped from 7.15 percent to 6.7 percent if the measure passes. The state would reimburse school districts and local governments for losses in property tax revenue.
Advance Colorado, a conservative advocacy group, is supporting the lawsuits. Twelve of Colorado's 64 counties immediately joined the lawsuit: Cheyenne, Douglas, El Paso, Fremont, Logan, Mesa, Phillips, Prowers, Rio Blanco, Elbert, Washington and Kit Carson. Weld joins Custer, Garfield, Montrose and Park counties with commissioners voting to support the legal action.
"Local governments across Colorado are joining the fight to protect our State Constitution and TABOR from the unconstitutional overreach of politicians at the state capitol," Advance Colorado Institute President Michael Fields said in a statement. "Prop HH violates Colorado's single subject rule and the ballot language is intentionally misleading. Advance Colorado Institute's lawsuit continues to gain support from local leaders across Colorado and we are committed to fighting this legal battle to the end on behalf of the people of Colorado."
The lawsuit asks a court to declare both Senate Bill 23-303 and Prop HH unconstitutional and void.
"The governor and legislature have majorities to do almost anything in our state but instead make the choice to trample on the Constitution of Colorado," Jerry Sonnenberg, chairman of the Logan County Board of County Commissioners, said in a statement. "Our Charter is the protection we have against a tyrannical government and both sides should stand firm in its defense. It is amazing that out of one side of the politicians' mouths they want local control and out of the other side, they emphasize that they know best how to govern locally."