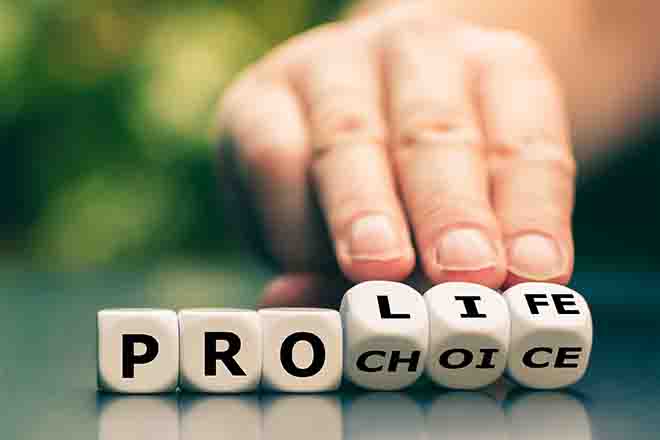 Published
Thursday, February 23, 2023
(The Center Square) - Twenty state governors joined California Governor Gavin Newsom in announcing the launch of a multi-state Reproductive Freedom Alliance.
The governors of Colorado, Connecticut, Delaware, Hawaii, Illinois, Maine, Maryland, Massachusetts, Michigan, Minnesota, New Jersey, New Mexico, New York, North Carolina, Oregon, Pennsylvania, Rhode Island, Washington and Wisconsin joined the new alliance which formed as a response to the overturning of Roe v Wade last year.
That decision made the issue of abortion a state by state decision whether to allow, set limitations or forbid the practice, according to state legislation and not a federally recognized constitutional right.
The Reproductive Freedom Alliance aims to protect and expand reproductive freedoms in the 20 member states and is funded primarily by the California Wellness Foundation with additional support from the Rosenberg Foundation.
The alliance issued a joint statement which read in part, "As governors representing nearly 170 million people across every region of the country, we are standing with all people who believe in reproductive freedom and health care. We are standing with them to say, 'enough.'"
The Roe v Wade ruling set limitations on abortion dividing the gestation period into trimesters. The decision to legally abort was solely the woman's during the first trimester, in the second trimester the government could regulate an abortion in order to protect the woman's health and in the third trimester the state could prohibit an abortion to protect a viable fetus, unless the mother's health was in danger. These guidelines effectively allowed abortions up to 23 weeks. Over the years since the 1973 decision, other legislation chipped away at these broad guidelines.
"In the face of this unprecedented assault by states hostile to abortion rights and their enablers in the courts, we are pledging to work together to strengthen abortion firewalls across America. This fight isn't over," the joint statement continued.
Gavin Newsom's office released a statement clarifying "The Alliance will work together to strengthen reproductive freedom in the face of an unprecedented assault on abortion access and other forms of reproductive health care by states hostile to abortion rights and judges who are advancing their ideological agenda. All Governors who support reproductive freedom are welcome to join the Alliance."
"California has long been a leader in reproductive rights, but we can't do it alone....This Alliance is a moral obligation to what is right and will stand as a firewall to fight for and protect providers, patients, and all who are affected by these attacks on fundamental rights."
Judy Belk, president and CEO of The California Wellness Foundation, the chief funding organization stated, "At Cal Wellness, we look forward to continuing our investment in protecting and promoting reproductive justice by joining with other funding partners and the California Governor's Office to advance the work of the Reproductive Freedom Alliance,"
"Defending reproductive freedom is a racial justice issue," said Tim Silard, president of Rosenberg Foundation. "The foundation is committed to reimagining policies and systems to win fundamental rights, protections, and opportunities for Black, brown, and immigrant communities. We are proud to join with Governor Newsom and our colleagues in philanthropy in the fight to protect reproductive rights and access in California and across the country."