Image
20 Republican Attorneys General argue HR1 is unconstitutional
(The Center Square) – Twenty Republican attorneys general argue that HR1, the "For the People Act," which passed the U.S. House late in the night on Wednesday, is unconstitutional.
The chief legal officers of 20 states sent a letter to the leaders of the U.S. House and Senate, arguing that both the House and Senate versions of the bill, which deals with federal election law, "betray several constitutional deficiencies and alarming mandates."
The bill "would invert that constitutional structure, commandeer state resources, confuse and muddle elections procedures, and erode faith in our elections and systems of governance," they maintain.
The chief legal officers point out that the U.S. Constitution, in Article 1 and Article 2, grants the principal responsibility to manage elections to the states. States are also given the exclusive responsibility to manage the presidential election.
After extensive debate, the founding fathers intentionally divided power to determine "how presidential electors would be chosen in order to avoid presidential dependence on Congress for position and authority," the letter says.
Image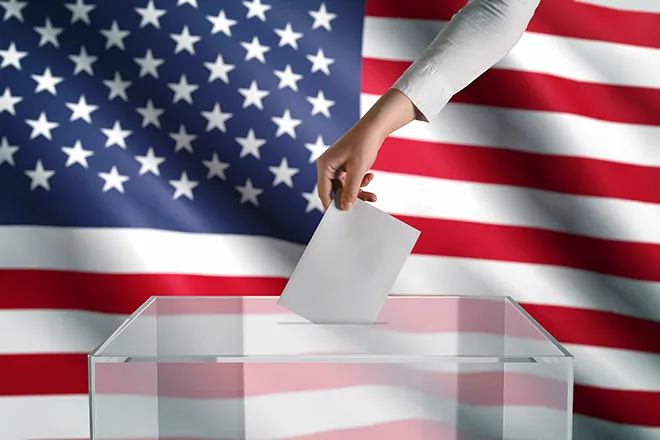 They point to two Supreme Court rulings from different centuries to make their case. In a 1892 Supreme Court ruling, the justices affirmed that the Electors Clause grants the exclusive authority to the state legislatures to define the method of appointing presidential electors, meaning "Congress may not force states to permit presidential voting by mail or curbside voting, for example."
They also point to a 2019 opinion by Chief Justice John Roberts, in which he "noted with respect to congressional elections, the Framers 'assign[ed] the issue to the state legislatures, expressly checked and balanced by the Federal Congress.'"
The constitutional deficiencies they mention are "only the beginning of the Act's problems," they argue, listing issues others have raised, including eliminating state voter identification laws, limiting how states maintain voter registration, creating a federal registration database, and much more.
"Perhaps most egregious is the Act's limitations on voter ID laws," they argue. Thirty-five states currently require some form of documentary personal identification in order to vote, which the bill would seek to eliminate.
In 2005, a bi-partisan commission led by former President Jimmy Carter and Secretary of State James Baker recognized that a photo-identification requirement was the best way to minimize in-person voter fraud. After their endorsement, states began passing voter ID laws. In 2008, the Supreme Court upheld Indiana's voter ID law, one of the most robust in the nation, Rokita notes.
It's up to the states, not the federal government, to determine the appropriate methods for voter registration based on their own experiences with voting access and voter fraud, the attorneys general argue.
Attorneys general of the following states signed the letter: Alabama, Arkansas, Florida, Georgia, Idaho, Kentucky, Louisiana, Mississippi, Missouri, Montana, Nebraska, Ohio, Oklahoma, South Carolina, South Dakota, Tennessee, Texas, Utah, and West Virginia.