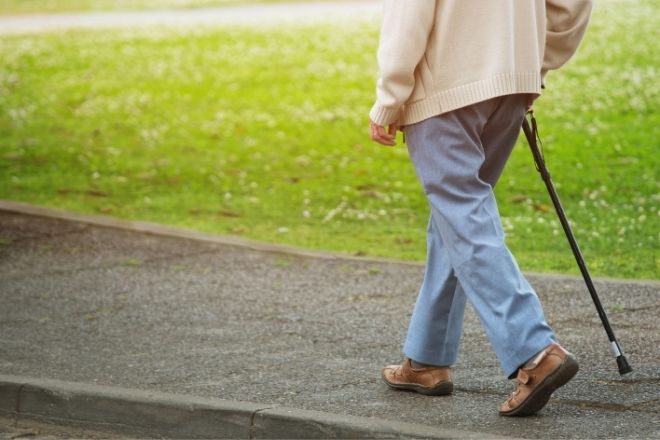 Published
Wednesday, May 18, 2022
Walking is a great exercise when done often, and when we walk, we should have comfortable shoes to make the effort easy. Seniors who have trouble with mobility may have difficulty walking and need better shoes so that they can walk with less chance of falling and as much comfort as possible. Fortunately, there are a few options for seniors to choose from that will optimize their walking experience.
Sketchers Equalizers Double Loafers
These shoes are one of the best walking shoes for older adults on the go. The shoes have no laces and slip on easily; they also require less time bent over trying to tie and will prevent seniors from falling at home.
The insides of the shoes have gel insoles infused with memory foam to keep their feet feeling comfortable even on the most rigid surfaces. The fabric covering the shoe will ventilate the inside of the shoe while absorbing moisture to keep the temperature of the shoes regulated.
New Balance 990V5 Running Shoes
The interior of these shoes has a smooth fabric and a very soft orthopedic sole that comforts the bottom of your feet and a firm midsole for support. These shoes have a sportier appearance and are great for speed-walking or walking longer distances, making them one of the best walking shoes for older adults.
The wide laces make shoe tying easier for seniors with dexterity issues. There are mesh patches in the front of the shoe that push out warm air to prevent sweat buildup.
Hush Puppies Gil Slip-On
These shoes are better for walking around the house than long walks outside. The leather material and hard rubber soles make these firm for back support but flexible for walking. The foam insole is removable so that seniors may add their insole for more comfort. With the help of the single strap, there is a smaller chance of tripping over shoelaces, and it allows easy adjustments to tightness.
Walking is a calming activity and an excellent exercise for seniors. And to make sure that they have the best equipment for a slow-paced exercise, they should have the best shoes for walking.