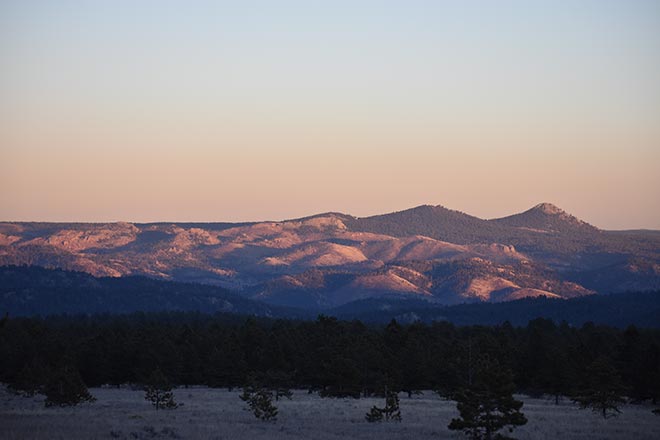 Published
Wednesday, October 31, 2018
From Independence to Upper Carson and Ashcroft, we've listed some of the best Colorado ghost towns and mining camps for you to explore. Find out more here!
Whether you enjoy photography, immersing yourself in history, or just getting a thrill, visiting Colorado's ghost towns and mining camps is a pastime just about anyone can appreciate. Luckily for Coloradans, ghost towns and abandoned mining camps are scattered throughout the state. From Teller City Campground in Northern Colorado to Upper Carson in the southwest, there are plenty of places to spend the afternoon exploring (depending on the weather, of course). So, the next time you're feeling adventurous, get ready for an expedition to one of Colorado's best ghost towns and deserted mining sites.
Colorado Ghost Towns and Mining Camps
* Independence
The first mining site in Roaring Fork Valley, Independence is a must-see while traveling along the Top of the Rockies Scenic Byway. According to legend, prospectors struck the motherlode on July 4th, 1879. The gold ran out quickly, however, and by 1899 the town that once hosted hundreds was deserted. Independence is now an archaeological preserve and features interactive stations where you can learn about the town's characters, business endeavors, and buildings during the summer months. There is a suggested donation of $5 for adults, and admission is free to children under the age of 18 and active military personnel.
* Tomboy
Tomboy was a bustling mining town until 1927, when ore at the local mine ran out. You'll need to take a 4WD vehicle or a hiking trip to cross the 5 miles of unpaved road leading to Tomboy. Due to unfavorable road and weather conditions, the road is usable only a few months out of the year, making a visit to Tomboy that much more special. Once you arrive, you'll be able to explore a number of buildings and mining relics left behind almost a century ago, a far cry from the industrial clutches, dozers, and blasthole drills of today.
* Teller City Campground
Miners moved into the area when silver was discovered in 1879. By 1884, however, the silver veins were dwindling, and by 1902 the town was abandoned. A unique site to explore, Teller City features cabins and foundations spread throughout the forest. Out of the hundreds of cabins and reportedly 27 saloons that once thrived in the area, only a few cabins still stand.
A Few of the Best Colorado Ghost Towns
* Alta
According to HistoryNet, three individuals by the names of Pat Cullen, Frank Dimik, and Thomas Knott discovered the Alta vein in Gold King Basin in 1877. In 1878, Jack Mann unearthed the Gold King mine. These mines produced an abundance of gold, silver, copper, and lead--so abundant at first that miners could remove the ore from the surface and send it to Silverton on mules for processing. A long-running mining town, Alta was deserted in 1948.
* Ashcroft
One of the more accessible ghost towns, Ashcroft is open Thursday through Sunday with a docent on site from mid-August until early October. Self-guided tours are available (with payment relying on the honor system) when the National Register Historic Site is "closed." Several of the main historic buildings have been restored for people to explore, such as the Blue Mirror Saloon, post office, and View Hotel. Ashcroft's silver was discovered in the spring of 1880, and the town features an intriguing historyas a TV set, base for military mountaineers, and more.
* Upper Carson
Upper Carson was one of the most inaccessible and environmentally extreme mining camps in Colorado. Even today, you must use a 4x4 to get to the abandoned site. Once you arrive, you can explore several of the buildings and relics that are still standing today. Founded in 1889, Upper Carson acted as a home base for miners who worked the mountaintop. After the turn of the century, many found the winters too unbearable to continue residing in the town and left Upper Carson for warmer climates.
* Uptop
A unique place to visit, Uptop was established in 1877 and left behind in 1962, when the state of Colorado created a safer highway through the mountains. Two sisters, Deb Lathrop and Dianne "Sam" Law,acquired the land in 2001 and put their time, energy, and resources into restoring the town themselves. Now listed on the National Register of Historic Places, Uptop welcomes cross-county skiers, hikers, and even festival-goers.
See something that catches your interest? Be sure to check out one of these best Colorado ghost towns while the weather permits or start planning next year's adventure today!