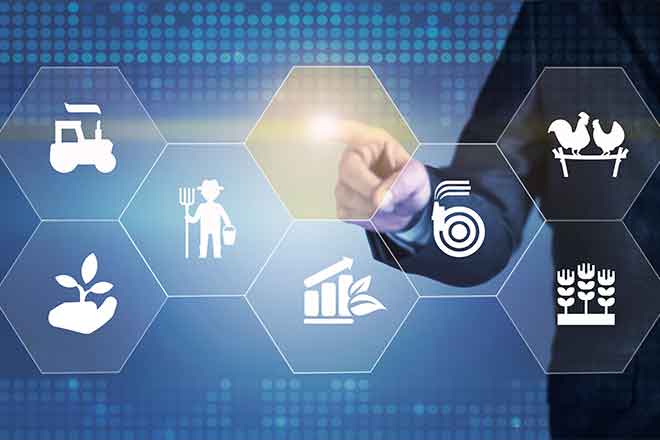 Published
Saturday, January 21, 2023
(The Center Square) - Farmers aren't likely to enjoy a calm year this year, according to agricultural economists from Purdue University.
After a year of dealing with historic inflation rates, farmers must now be prepared for an economic downturn that could spark a recession. However, there's even more uncertainty across the horizon, said Roman Keeney, an associate professor of economics at Purdue's College of Agriculture.
That's because the five-year federal farm bill is set to expire in September, meaning a divided Congress must agree on a new spending and policy bill.
"Following multiple years of emergency support and agriculture benefitting from COVID relief packages, government direct support to agriculture is set to fall dramatically," said Keeney, who also serves as the co-editor for the Purdue Agricultural Economics Report. The Report published its 2023 outlook earlier this month.
Jayson Lusk, who heads Purdue's Department of Agricultural Economics, noted prices rose significantly last year on many grocery staples. The price of eggs, for example, shot up 49.1 percent from November 2021 to November 2022.
That increase, roughly seven times higher than the general inflation rate over the same period, was mainly due to the bird flu that reduced the number of egg-producing chickens by more than 43 million, an 11 percent drop in population.
Lusk stated federal researchers expect prices on food items to increase by only around 4 percent in the coming year. However, he added food prices have not been affected by increases to the Federal Reserve's interest rate increases, which has helped cool inflation in other sectors.
He also added that a possible recession could be bad news for farmers.
"According to our analysis, spending on fresh fruits and vegetables, and especially on food at restaurants and alcoholic beverages, would likely take the biggest hit if consumer incomes fall," Lusk wrote in his article. "While predicting individual food prices is always risky business, we are likely to see higher beef prices in the years ahead when the current reductions in breeding stock ultimately dent fed cattle inventories."
The report also expects the price of farmland in Indiana to continue to rise, even after the state set records for prices last year. Premium farmland in Indiana was valued at more than $12,800 an acre last year, while average land commanded a price nearing $10,600 an acre.
"The growth in farmland prices across the Corn Belt are supported by higher commodity prices, increased demand for conversion to nonagricultural uses, and the overall strength of the farm economy, wrote Todd Kuethe, an associate professor in farmland economics at Purdue. "However, the potential for growth may be limited by fear of a reversal in any of these factors, as well as increasing costs of agricultural production. In addition, the upward pressure on farm mortgage rates places downward pressure on transaction prices."