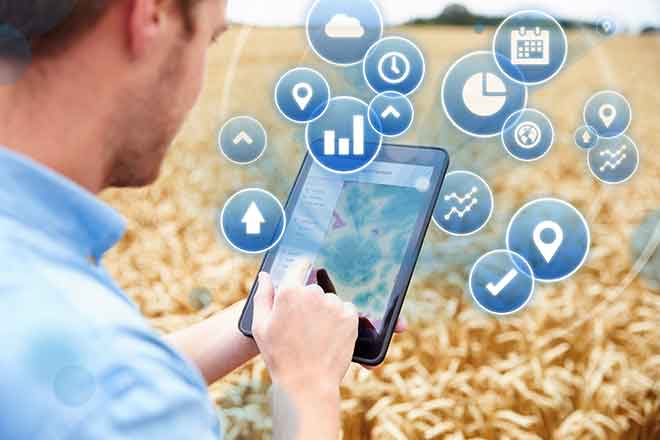 Published
Wednesday, November 4, 2020
Moisture early in the week halted harvest in areas, according to the Mountain Region Field Office of the National Agricultural Statistics Service, USDA. Conditions were drier the rest of the week which allowed good harvest progress to be made.
In northeastern and east central counties, harvest of sugarbeets neared completion and sunflower harvest continued. Corn harvest proceeded with average irrigated yields and below average non-irrigated yields noted in county reports. Winter wheat emergence remained uneven in areas due to high winds, blowing soil, and persistent dry conditions. Livestock producers remained concerned regarding poor pasture condition and were providing supplemental feed. County reports noted heavy culling of open cows and heifers was being done in response to limited grazing and heavy pressure on feed supplies.
In the San Luis Valley, livestock were notably in good condition and county reports mentioned recent moisture would help pasture and range condition in the spring.
In southeastern counties, freezing rain and snow delayed harvest progress, notably for sorghum. A county report noted some producers were finishing sorghum harvest and others had not yet started.
Statewide, stored feed supplies were rated 13 percent very short, 24 percent short, 59 percent adequate, and 4 percent surplus.
Sheep death loss was 93 percent average and 7 percent light.
Cattle death loss was 97 percent average and 3 percent light.
CROP AND LIVESTOCK PROGRESS

Commodity

Current week

Previous week

Previous year

5-year average

(percent)

(percent)

(percent)

(percent)

Alfalfa hay

4th cutting harvested

90

85

70

80

Corn

Harvested for grain

84

70

63

56

Dry edible beans

Harvested

95

92

93

NA

Sorghum

Harvested

78

65

78

60

Sugarbeets

Harvested

95

85

86

71

Sunflowers

Harvested

90

79

76

60

Winter wheat

Emerged

89

78

83

88

DAYS SUITABLE FOR FIELDWORK AND SOIL MOISTURE CONDITION

Current week

Previous week

Previous year

5-year average

Days suitable for fieldwork

4.8

6.1

3.7

5.7

Topsoil moisture

(percent)

(percent)

(percent)

(percent)

Very short

44

42

16

10

Short

38

39

31

28

Adequate

18

19

52

60

Surplus

--

--

1

2

Subsoil moisture

Very short

40

38

15

11

Short

37

42

32

30

Adequate

23

20

52

58

Surplus

--

--

1

1

CROP, LIVESTOCK, PASTURE AND RANGE CONDITION

Commodity

Current week

Previous week

Previous year

5-year average

(percent)

(percent)

(percent)

(percent)

Pasture and range

Very poor

42

38

4

9

Poor

25

29

12

17

Fair

26

26

31

27

Good

7

7

49

40

Excellent

--

--

4

7

Winter wheat

Very poor

10

11

3

2

Poor

18

20

9

8

Fair

47

45

23

34

Good

25

23

48

45

Excellent

--

1

17

11

Livestock

Very poor

3

3

1

1

Poor

6

6

3

2

Fair

44

42

10

12

Good

41

43

74

75

Excellent

6

6

12

10