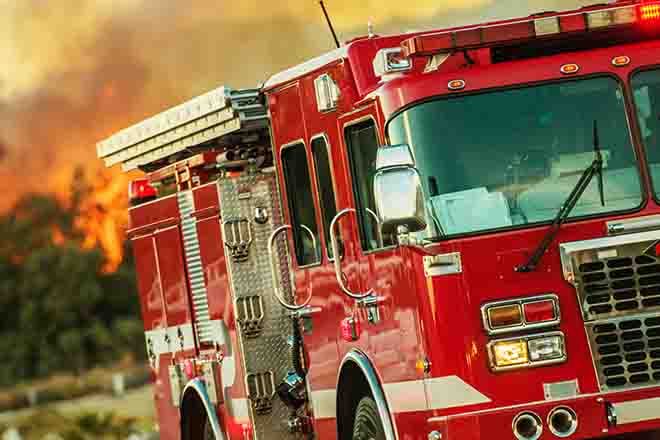 Published
Sunday, May 21, 2023
An air quality advisory for most of eastern Colorado remains in effect until at least 4:00 p.m. Sunday due to smoke from wildfires burning in Alberta and Saskatchewan Canada. The advisory has been in effect since at least Friday.
Portions of southeast Colorado, including Pueblo, Crowley, Otero, and Las Animas counties, have seen improvements and are no longer covered under an advisory.
The Colorado Department of Public Health and Environment issued the alerts due to moderate to heavy smoke across much of the eastern half of the state. Although gradual improvement is expected to continue across much of the region Sunday, lingering health effects will remain possible through at least the afternoon. CDPHE recommends that people with heart or lung disease, older adults, and children should reduce prolonged or heavy exertion.
Similar alerts had been in effect Saturday for all of Montana and portions of Washington and Idaho. By Sunday, alerts had been lifted in Washington and Idaho, as well as western Montana.
A dense smoke advisory is also in place for parts of northeast Monday Sunday. Visibility in Phillips, Petroleum, and Valley counties may drop to one to three miles, and can create hazardous driving conditions.
Related weather statements for air quality remain in effect for most of Wyoming along with western Nebraska.
According to CBC/Radio-Canada, more than 90 wildfires are burning across Alberta, with a smaller number in Saskatchewan, and have forced thousands of people to evacuate their homes. Dozens of provincial parks and recreation areas are closed, impacting plans for Canadians who had expected to enjoy the Victoria Day holiday weekend.
CBC reports that cooler temperatures and chances for rain are in the forecast for the coming days, offering hope that firefighters can gain an upper hand in efforts to contain the blazes.
More than 100 firefighters from the United States arrived last week and have been assisting in efforts to contain the fires.
Sunday, Environment Canada listed air quality statements for nearly all of Alberta, along with portions of British Columbia, Saskatchewan, and Northwest Territories. Manitoba and Yukon have seen improved air quality and are no longer showing health statements.
So far this year, nearly 500 wildfires have burned 842,000 hectares (2,080,627 acres) in Alberta according to Alberta Wildfire information unit manager Christie Tucker. That is roughly 8,420 square kilometers or 3,250 square miles - an area more than twice the size of Kiowa County, Colorado. The area compares to 805,900 hectares (1,991,422 acres) burned for all of 2011, and 883,441 hectares (2,183,030 acres) in 2019.