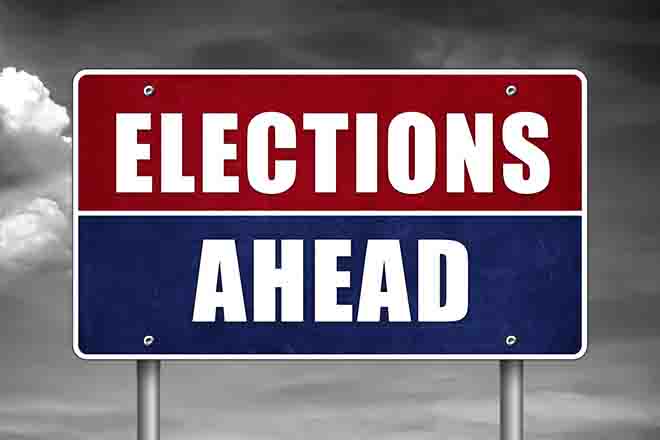 Published
Sunday, October 16, 2022
(The Center Square) - In what's become a national spectacle where neither candidate has shared the state with the other, Arizona's race for governor could be a close one.
The latest Arizona Public Opinion Pulse poll conducted by OH Predictive Insights' says Republican Kari Lake and Democrat Katie Hobbs are in a statistical tie.
The poll showed Lake has 47 percent support among likely voters, whereas Hobbs has 44 percent. Although that's a three-point lead for Lake, it falls within the survey's 3.77 percent margin of error.
"With less than a month left until Election Day, this race is in full swing," Mike Noble, OHPI Chief of Research, said in a press release. "With Lake's lead over Hobbs within the margin, it will be a battle to the end as to who will champion at the ballot box."
Compared to past elections, OH Predictive Insights says that Lake will receive more support from men and rural residents than past Republican gubernatorial candidates in Arizona. Meanwhile, Hobbs will receive more support from women and Pima County residents.
Conversely, the poll found Hobbs with a slight lead with independent voters (46 percent to 40 percent) while Lake is doing better than the typical Arizona Republican with Hispanic voters; the poll found that 44 percent of likely Hispanic voters say they'll support Lake and 44 percent say they'll support Hobbs.
"In Arizona's political climate this past year, we have seen some of these key voter blocs have a real impact on which way the election swings, and it is clearly no different for the governor's race," Noble said. "Each candidate has their reliable voters, but it is these all-important demographics - as well as the undecideds - who will make the final call come November."
Both candidates have high name recognition in this race among likely voters; 95 percent say they have heard of Lake, while 93 percent say they have heard of Hobbs.