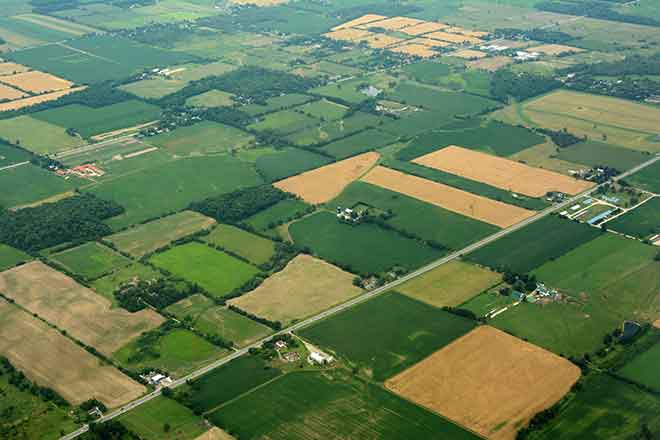 Published
Wednesday, March 16, 2022
(The Center Square) - Rising fertilizer and fuel costs could take a bite out of Arkansas' rice and corn farmers.
Fertilizer costs have reached record highs, as anhydrous ammonia prices are up 203% over the previous year and liquid nitrogen costs are up 162%, according to the U.S. Department of Agricultural Marketing Service.
Nitrogen is an important fertilizer for corn and rice, according to Mark Lambert, director of commodity activities and economics for the Farm Bureau of Arkansas. The state leads the nation in rice production.
"They've really been hit from all inputs," Lambert said. "Cost of fertilizer has drastically gone up by well over 100 to 200% in some areas. Then you have your costs of fuel going up. And then with the supply chain issues that are looming out there, chemical costs have more than doubled."
Farming brings in more than $16 billion to Arkansas' economy each year, according to the Farm Bureau. Ninety-five percent of the state's 49,346 farms are family owned.
"Really and truly with these higher prices, these smaller farmers, they are going to hit pretty hard," Lambert said. "The middle-size guys, where you might take out a $1 million production loan, they might be taking out a $2 million production loan."
Arkansas U.S. Sens. John Boozman and Tom Cotton are two of the 19 senators asking President Joe Biden for help with fertilizer prices. The Republican senators asked the president in a letter sent Tuesday to eliminate the cross-border vaccination mandate and asked for intervention to stop the possible Canadian Pacific Railway strike.
The senators also are "urging the U.S. Department of Agriculture to use its existing authorities under the food supply chain and pandemic response resources to provide support for farmers facing financial difficulties."
The higher prices could result in Americans paying more at the grocery store and restaurants, they said.
The United States Department of Agriculture (USDA) announced a $250 million grant program Friday to support fertilizer production in the U.S. as a way to reduce costs. Funding for the program would come from the Commodity Credit Program, a grant program that provides gap financing for new domestic production, according to a news release from the USDA.
The application process does not begin until this summer, and awards will not be made until near the end of the year.
The senators urged Biden to act quickly and wrote, "Undertaking such measures is the most immediate - and perhaps only - near-term opportunity to partially remedy the high costs of fertilizer impacting American farmers and ultimately American consumer."