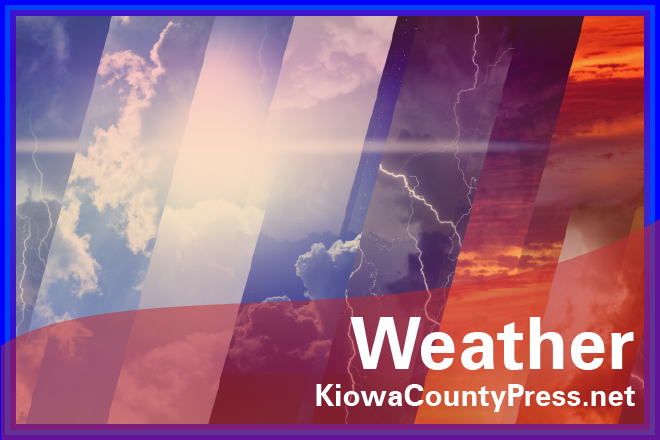 Published
Sunday, December 3, 2017
Sunday continues the recent trend of above-average temperatures, though a system moving later in the day will push temperatures closer to seasonal averages starting Monday and continuing at least through mid-week. While heavier snow will mainly be confined to northweast Colorado for now, it's a great time to brush up on your winter driving preparations.
Eastern Plains
Upper 60s are in store for the northeast and east central portions of the state Sunday, while the southeast will see low 70s.
An upper-level low and cold front will move into the area Sunday night bringing much colder air into the area. Monday's highs will be off by 20 or more degrees, with highs only reaching to the upper 30s to mid-40s for most areas. Though much cooler than Sunday, temperatures will actually be near normal for this time of year. Little or no snow is expected to accompany the cold front, at least for the plains. Mountain areas may see a few inches.
Through mid-week, daytime temperatures will stay in the upper 30s to mid-40s.
West Slope
Western Colorado will be warm and a bit windy Sunday ahead of an approaching winter storm. Southwest wind be increase by mid-morning and continue throughout the day; however, temperatures will be above seasonal norms. Wind gusts in the 40 to 45 mile per hour range are possible, and portions of the southwest mountains could see gusts to 60 or more.
Look for light showers to start by late afternoon and become more widespread overnight. By Sunday night, rain will turn to snow as the cold front sets in. Northwest mountain areas can expect 6 to 12 inches of new snow by mid-day Monday.
Cold and dry conditions will follow, continuing through mid-week, particularly for northwest Colorado, where temperatures are expected to fall below freezing Sunday night and generally remain at or below 32 until at least Thursday.
Weather information updated throughout the day can be found at http://KiowaCountyPress.net/weather.
Temperature Forecast - December 3 - 6

Sunday

Monday

Tuesday

Wednesday

City

High

Low

High

Low

High

Low

High

Low

Eads

67

33

46

16

44

19

42

18

Springfield

72

37

48

16

45

21

43

20

Trinidad

67

35

43

11

39

16

37

13

Limon

66

27

37

13

41

16

37

15

Sterling

64

29

38

17

43

21

40

19

Fort Morgan

64

29

39

17

44

19

40

19

Craig

54

21

29

10

29

12

31

12

Grand Junction

60

24

40

17

42

17

44

18

Montrose

60

23

38

12

38

15

43

15

Cortez

59

22

41

11

44

13

47

15