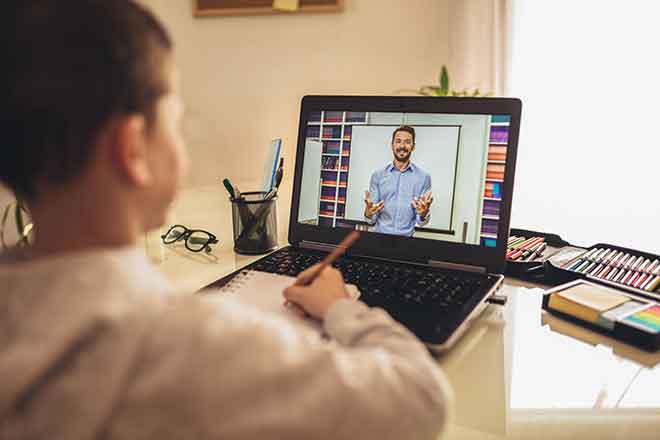 Published
Thursday, July 22, 2021
Robert Davis | The Center Square contributor
(The Center Square) - Colorado released new COVID-19 guidance for schools as parents and students prepare for returning to in-person learning this fall.
The new guidance adopts and clarifies directions from the Centers for Disease Control. The Colorado Department of Public Health and Environment (CDPHE) says the new rules do not amount to a statewide order, but instead "outline evidence-based best practices for local governments and schools to manage the next stage of the pandemic."
"We want to make sure that schools remain a safe place, and this plan outlines ways to reduce potential transmission of COVID-19 in the school setting, while facilitating in-person learning," said Jill Hunsaker Ryan, CDPHE's executive director.
In February, 51.8% of Colorado's districts were back to full in-person learning while 31.6% of districts continued hybrid learning, according to a tracker by the Washington, D.C.-based American Enterprise Institute.
Schools are expected to fully resume in-person learning this fall, the new guidance says. However, the department suggests that schools who serve children under the age of 12 should implement a "layered approach" to returning to school.
This approach would allow higher-risk school districts to implement stronger COVID-19 protocols and allow districts of lesser-risk take the opposite path, according to the guidance. Some examples of protocols schools could implement include social distancing, additional screening, and testing in high-risk schools.
Amie Baca-Oehlert, a high school counselor and president of the Colorado Education Association, said she hopes local officials will consult with teachers who "work on the front lines" when crafting COVID-19 safety policies for local schools.
"While the CDPHE guidance recommends protocols to that end, it is now up to local county leaders to put those protocols and measures into place to help keep students, families, and education staff safe," she said in a statement.
The guidance also recommends that schools require unvaccinated students aged two years old and up wear facial coverings. This applies to public, charter, and home education schools, the guidance says.
Facial coverings should be optional for students who are fully vaccinated, the guidance says.